1
Canal Plaza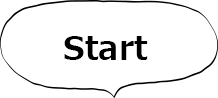 A 2-minute walk
We walk former Wall Street.
3
municipal institution Otaru Literature Museum, art museum
4
Bank of Japan former Otaru Branch
A 15-minute walk
City designation tangible cultural property. It is free on Monday in fixed closing day (in the case of holiday, the next day stops).
※We can experience weight of 100 million yen. Do you feel to be heavy?
The details, introduction of store to this!
A 15-minute walk
Name that workshops such as lacquerer, various craftsmen and furniture or curio dealers including metal worker linked the eaves, and there was in old days because it was tsu ri full of vigor. We can bear old feature now from building.
A 15-minute walk
One of Otaru-shi landmark architectures "Suitengu Shrine." Current main shrine is built by Italy Saburo Hisaji who dealt with much shrines and temples in the city in 1919. In Toshogu Shrine style of form that main hall, central palace, front shrine connect, roof is copper covering a roof with shingles. Main hall raises its okisemmoku, bonito tree in wave-style architecture of Shinto shrines. Front shrine decorates two small plover bargeboards with gable-and-hip roof style on big plover bargeboard, main hall to pray roof on front roof.

Address

3-1, Aioicho, Otaru-shi
9
Otaru Station