1
Canal Plaza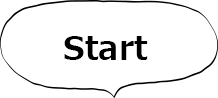 2-minute walk ...
Because Otaru Canal is completed in 1923 and we fill up offing of the shore and were made not canal which digs the inland, and was crowded, what curve not straight line gently characterizes.
63 gaslights are installed in walk road, and there remains as figure at the time, and stone warehouse group along canal is reused in restaurants.
The details, introduction to this!
4
Bank of Japan former Otaru Branch finance museum
1-minute walk
city designation tangible cultural property. It is free on Monday in fixed closing day (in the case of holiday, the next day stops).
※We can experience weight of 100 million yen. Do you feel to be heavy?
The details, introduction of store to this!
5
municipal institution Otaru Literature Museum, art museum
A 3-minute walk
Shop which handles hand baking rice cracker and hail cake. As for what choose rice cracker of oneself preference as you choose among one piece of rice cracker in shop and can buy, happy. It is well-established confectioner who treats seasonal cake.

Address

2-16-3, Inaho, Otaru-shi

Business hours

From Monday to Saturday 9:00~20:00 (until Sunday holiday 19:00)
On Saturday: 11:30~25:00
A 1-minute walk
Motto of "amatou" founded in 1929 "thing more delicious than anywhere else in the best material." Please thoroughly enjoy many gems which continued being loved by all of you to the full.
The details, introduction of store to this!
A 1-minute walk
Shop which sells import miscellaneous goods such as Asia, ethnic. Store uses building of "former Maruyo white person Branch" built early in the Showa era. It is enrolled in Otaru-shi landmark architecture. We develop "gallery white one" that is usable for exhibition, exhibition on the second floor.

Address

2-14-1, Inaho, Otaru-shi

Business hours

From 10:00 to 22:00 (in the winter season until 19:00)

Holiday

The year-end and New Year holidays
9
ice-cream parlor Misono
A 1-minute walk
It is founded in 1919. Historical shop which it produced ice cream for the first time in Hokkaido and sold. Please taste discerning ice cream letting you feel Taisho wave abusive o feeling nostalgic for slightly by all means. And winter recommendation takes "scalloped noodles" that body warms.
The details, introduction of store to this!
A 3-minute walk
Well-established cafe of founding 1933 (Showa 8). One of the well-known stores conveying the good old days with above "ice-cream parlor Misono." Atmosphere in shop and menu which does not still change are historical cafes which deserve to be "purely" if we give cafe.

Address

2-11-8, Inaho, Otaru-shi

Business hours

From 10:00 to 18:00 (there is change by season)
11
Otaru Station