1
Canal Plaza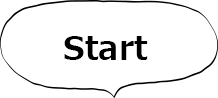 2
Chuo Bridge towns garden
A 3-minute walk
There is extensive space, too and is recommended to souvenir picture! There is platform of popular canal Cruise next to the bridge.
The details, introduction to this!
3
Shin Nihonkai Ferry Terminals
A 4-minute walk
Shukutsu, the Otamoi area and pleasure boat in Otaru Port can go on board from here. In addition, luxurious passenger liner enters the third wharf (futou) nearby a few times a year. We can confirm arrival in port schedule here!
The details, introduction of store to this!
5
le kyatoriemu head offices
A 1-minute walk
Cake is here! Confectionery with many fans too called this. Cake which equalled showcase is attractive all. We check eat-in-limited dessert and French cuisine of lunchtime by all means! Do you not eat slowly while seeing Otaru Canal in seat on the second floor?

Address

〒047-0031 2-3-1, Ironai, Otaru-shi

Business hours

From 11:00 to 19:00 (as for the lunch from 11:30 to 14:00)

Foreign language correspondence

English, Chinese, Korean
6
candy valley confectionery
A 4-minute walk
Shop which handles import miscellaneous goods, accessory. Building is appointed in Otaru-shi landmark architecture as Meiji "former Hayakawa branch" built in 38. There are accessories and candle, work using felt, too.

Address

2-4-7, Ironai, Otaru-shi

Business hours

From 11:00 to 18:00

Holiday

Monday, the third Tuesday rest (in the case of holiday, we do business)
8
Tanaka brewing head offices
A 3-minute walk
Shop of Japanese sweet loved toward the hometown. We have bush warbler and prepare seasonal delicious rice cake including Bekomochi, cherry tree rice cake. In fact, there are plural rice-cake dealers in Otaru-shi, and it is said that person working as the reason in port ate filling rice cake well.

Address

4-2-7, Inaho, Otaru-shi

Business hours

From 8:30 to 19:00 day holiday from 8:00 to 18:00
10
center wholesale markets
A 3-minute walk
It is one of citizen's kitchen "market" more than 60 from the opening of business. It is market where various genres gather including fresh fish, fruits and vegetables, meat to miscellaneous goods and glass studio. In addition, there is Yanagawadori Street mall near, too, and restaurant is fulfilling, too.

Address

3-11-4, Inaho, Otaru-shi

Business hours

From 6:30 to 17:30

Holiday

Sundays and holidays (it varies according to stores)
A 2-minute walk
Otaru Sankaku Market is located between Otaru Station and Route 5. Because land and roof had a shape of triangle, origin of the name was attached. In market, plural dining rooms which can taste seasonal thing including seafood bowl and set meal say let alone fresh fishery products. As Otaru Station is near, it is convenient before and after trip!
The details, introduction of store to this!
12
Otaru Station