News from tourist information center
Monday, September 11 cruise passenger boat "Nipponmaru"
It is Pier No. 3 arrival in port plan.
As for "Nipponmaru," September 11 becomes the last Otaru Port port call this year.
This year including port call on September 11
It becomes seven times of port call in Otaru Port.
We appreciate your using a lot of Otaru Ports.
Be introduced state of Otaru Port with blog of gull section manager
State of seeing off was introduced by blog on August 30.
Glad.
・
🚢 Nipponmaru
・Anchorage wharf: The third issue wharf
・We are going to enter port at 10:00 on Monday, September 11
・We are going to depart at 18:00 on Monday, September 11
・
・🚢 Nipponmaru summary
・・Aggregate tonnage: 22,472 tons
・・Full length: 166.65m, overall width: 24.00m, draft: 6.56m
・
・
● "Nipponmaru" of issue wharf port call third on September 8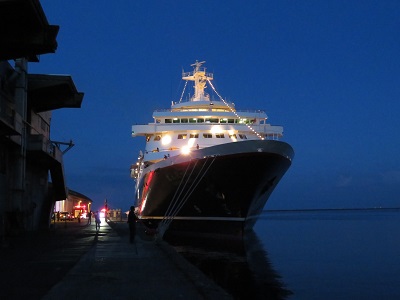 /
Departure from a port seeing off
Dance of Tahitian dance "young bird feh tear"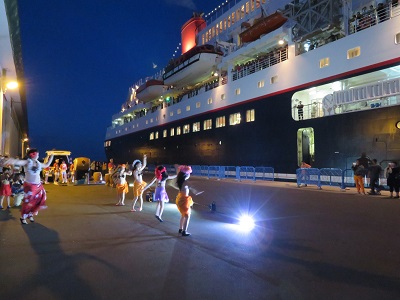 /
We see off in daen of Otaru tide drum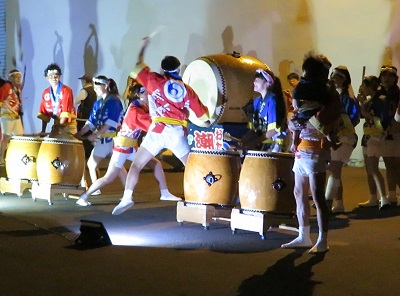 /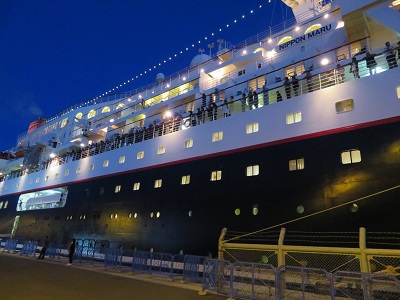 ・
It becomes really dark and cannot photograph the hull clearly, too.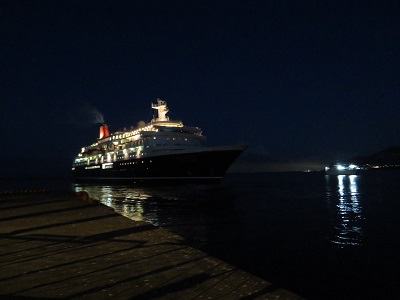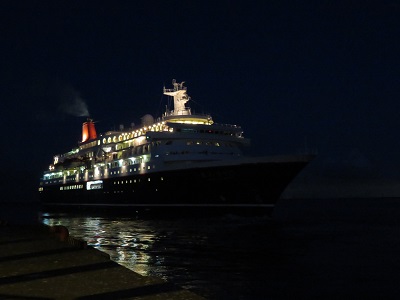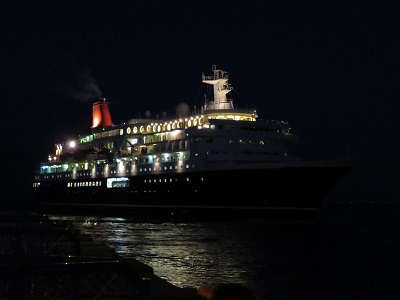 ・
However, suddenly "Nipponmaru" clearly.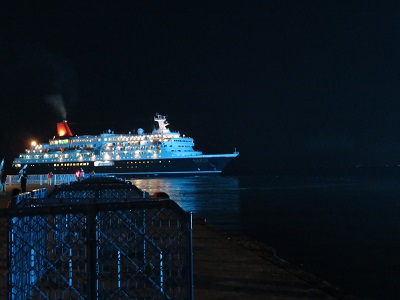 The real identity was right of "cuttlefish fishing fishing boat" which entered port.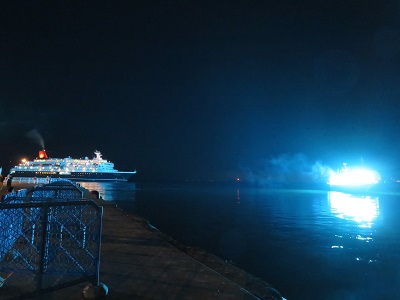 ・
LED is light now.
We saw for the first time. It was extremely bright light.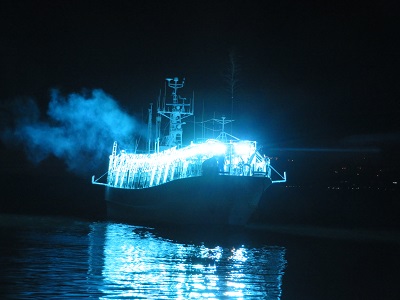 ● Otaru Port cruise passenger boat port call schedule is this for 2,017 years
● It is this about acceptance wharf of cruise passenger boat
● Detailed contents of "Otaru cruise passenger boat welcome club" are this
・
Inquiry of cruise passenger boat
Otaru-shi industry Port and Harbor Department harbor room management section
4-2, Minatomachi, Otaru-shi
Telephone: 0134-32-4111 extension number 386
・
・
★ Look at facebook "OtaruStyle" with blog by all means.
Event, recommendated information of monthly event information
September
Old blog "Otaru tourist information center staff blog" 1
Old blog "Otaru tourist information center staff blog" 2
Old blog "Otaru tourist information center staff blog" 3
Staff M