News from tourist information center
The 18th Otaru creation music box exhibition work offer…Primary schoolchild object of Otaru-shi, Ishikari-shi, Yoichi-cho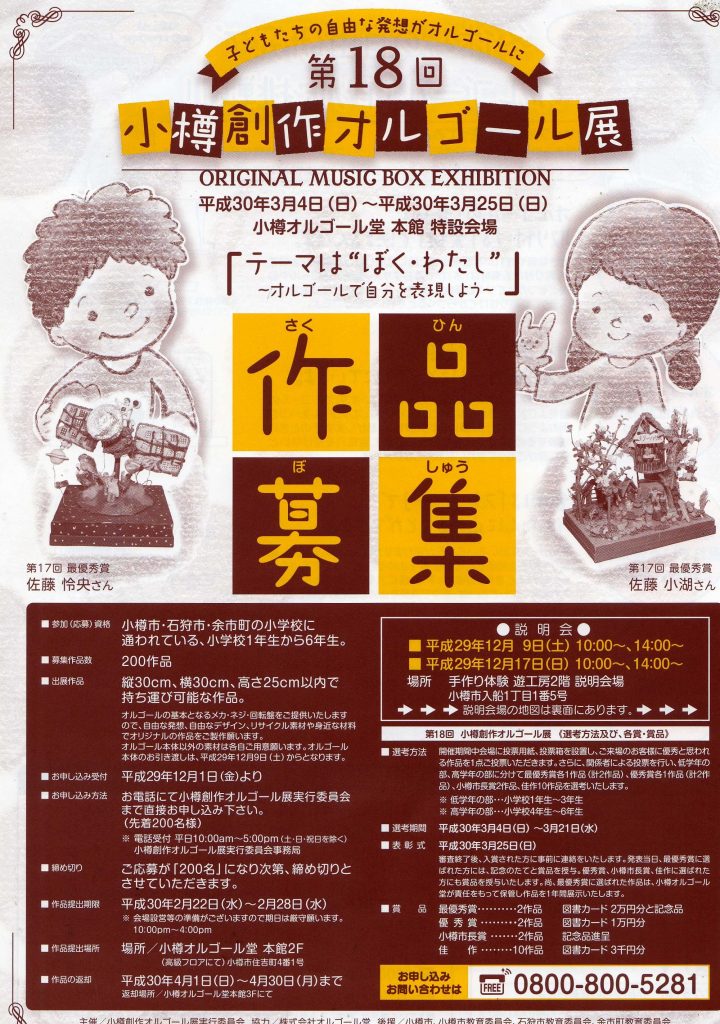 2017.12.04
In music box temple at this time every year winter vacation ago
From Otaru-shi, Ishikari-shi, first grader of Yoichi-cho targeting at sixth graders
We raise music box works.
In free idea, design, recycling material and imminent materials
Please make original work.
Free study that is absent in this winter
Do you not challenge the making of music box?
Machine screw, revolving plate which becomes basics of music box
We provide free in music box temple.
Please prepare other than the body of music box respectively.
We accept over telephone from Friday, December 1.
It should be the deadline as soon as it becomes 200 number of the application.
From Wednesday, February 22, 2018 to Wednesday, February 28 from 10:00 to 16:00
It applies to person who is available for work presentation in this.
・
If we want to make music box
We will participate in "briefing session".
/
●Briefing session
・The date and time: Saturday, December 9, 2017  10:00 ..., 14:00 ...
・・・ ・ Sunday, December 17, 2017 10:00 ..., 14:00 ...
・Place: The second floor of the handmade experience-based play studio explanation venue
・・・ ・ 1-1-5, Irifune, Otaru-shi telephone: Toll free number 0800-800-5281
・
●Application essential point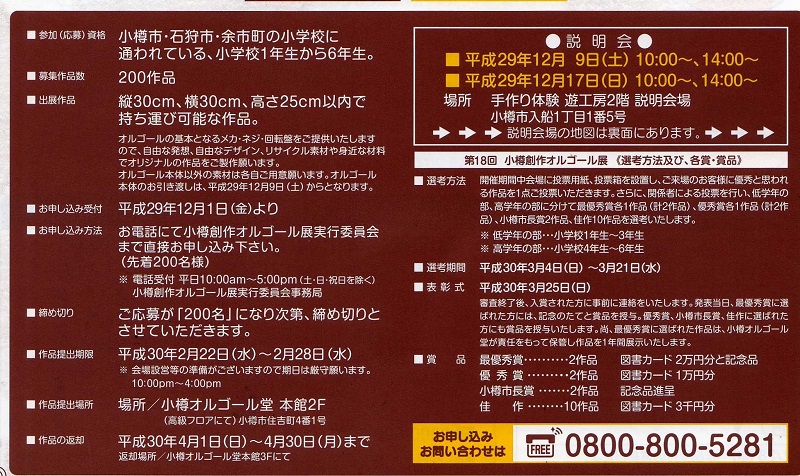 ●Contact
・The Otaru creation music box exhibition executive committee secretariat
・Toll free number 0800-800-5281
・※Call time: Weekdays from 10:00 a.m. to 5:00 p.m.
・・... ... (except Saturdays, Sundays, and holidays)
・
The 18th Otaru creation music box exhibition begins on March 4, 2018.
・
◆State of "the 17th Otaru creation music box exhibition" held in this March is this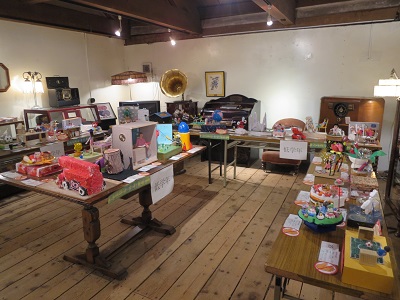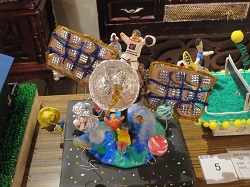 ・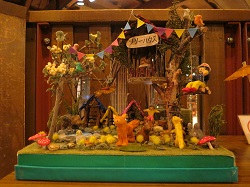 ★ Look at facebook "OtaruStyle" with blog by all means.
Event, recommendated information of monthly event information
December
Old blog "Otaru tourist information center staff blog" 1
Old blog "Otaru tourist information center staff blog" 2
Old blog "Otaru tourist information center staff blog" 3
Staff M