News from tourist information center
Autumn nomiyako City…Authority of capital mall
From Friday, September 15 to Sunday, September 24
●The eleventh art street in Miyakodori Street (event of civic participation type)
・Miyakodori Street shooting society of civic participation… For 9/16( soil) from 11:00 to 12:00, we process the work and print and display
・"Now, old days" of Otaru photo exhibition
・Modern art exhibition
・Photograph bazaar
・Calligraphy performance…Sunday, September 17 It is performance by Otaru calligraphy study Fushiushi Corporation sponsorship, Kensuke Ikeda in front of old Ishikawa-ya from 14:00
・It is play bo in art street together
・Handmade workshop
・12m huge art display…We display huge art that we produced by cooperation of local people Satoshi of wall artist in handicrafts noginza neighboring sky store
・Let's take Miyakodori Street which nobody knows yet!
・We produce balloon mosaic of 2m *2m…We produce in shotarushokadaigakushotarushoten and visitors on 9/16( soil), 17 Sunday and display after the completion at the mall
・We distribute balloon art…9/23( soil), 24 Sunday
●Sum Japanese water scorpions tsu hand drum Saturday, September 16 ① 11:30 ~② 13:30 ...
●Juggling Kuro performance Sunday, September 17  ① 13:00 ~② 15:00 ...
●kirigamisuto Chikage Saturday, September 23  ① 13:00 ~② 15:00 ...
●It is lottery from Friday, September 15 to Sunday, September 24 autumn Gullah pop  From 11:00 to 16:30 (purchase more than 3,000 yen)
  ※Grand prize seizes 1,000 yen and we catch a 10 yen coin and take, and Yumepirika, gift certificate hit.
●Potato Friday, September 15 of potato 100 yen spot sale society (bucket) Makkari Potato Wednesday, September 20 of 13:00 - Akaigawa 13:00 ...
●Chemical-free vegetables city 9/16( soil), Saturday, September 23 11:00 ...
▼It is this state ... of last year in detail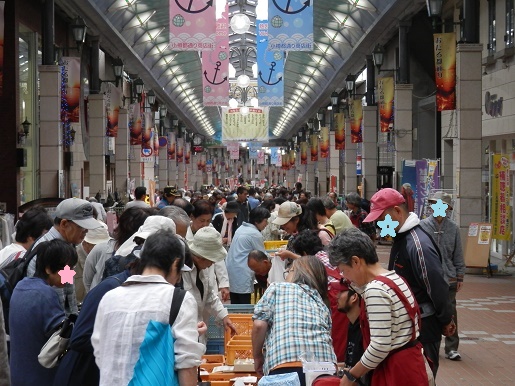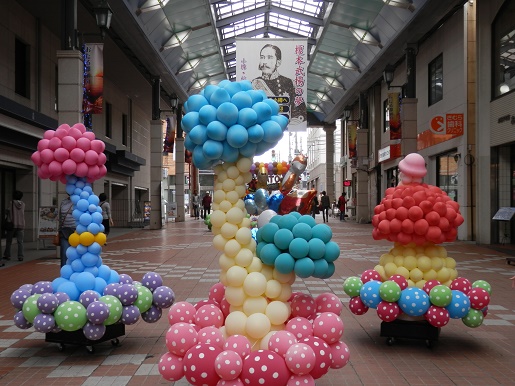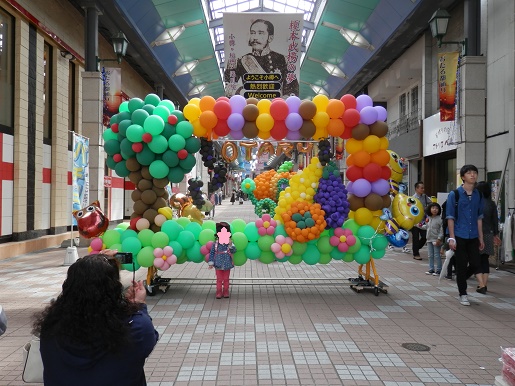 "Autumn nomiyako city" of this year becomes civic participation type unlike until last year.
It is event that even with parent and child and friend or one can enjoy enough.
We think that we can spend time happily all day long without being influenced by weather.
It is a 2-minute walk from Otaru Station.
Do you not really peep out before going to Otaru Canal?
Reference: Otaru Miyakodori Street mall
TEL: 0134-32-6372
★ Look at facebook "OtaruStyle" with blog by all means.
Event, recommendated information of monthly event information
September
Old blog "Otaru tourist information center staff blog" 1
Old blog "Otaru tourist information center staff blog" 2
Old blog "Otaru tourist information center staff blog" 3
         Staff Y