News from tourist information center
It is the Japanese Islands spreading out of intense heat day after day. Above all, Hokkaido of this year becomes record heat.
Though "we thought that Hokkaido is cool, as for the first utterance of tourist, this place is hotter!"
When ask about this where came from, Yamaguchi, Osaka, Tokyo, Kagoshima.
Temperature before 1:00 p.m. of Asakusa Bridge town garden was 32.7 degrees Celsius, too.
A large number of tourists come to Asakusa Bridge town garden every day while it is hot,
It is party dressed in yukata to have caught eye yesterday in that.
As photograph was taken whether it was unusual for rotation to see all these yukata look in cathedral,
You seemed to come by tour of 27 people from Taiwan when you heard toward the tour conductor.
We came with everybody alone alone different yukatas, and souvenir picture was taken happily.
It was suitability very.
We had permission of photograph publication of tour conductor.
We were able to show around Otaru Tourism Association official site, too.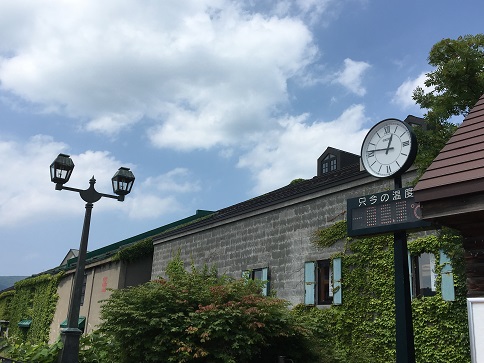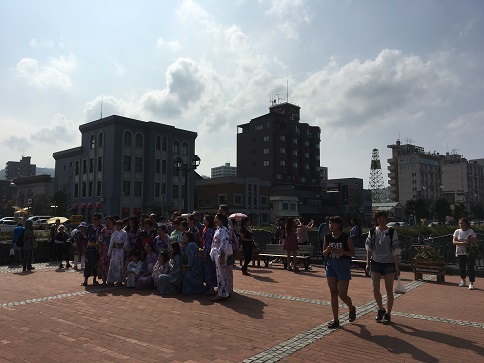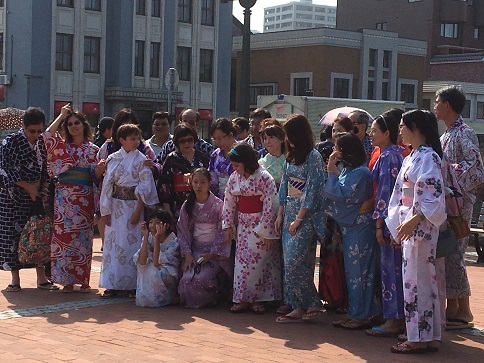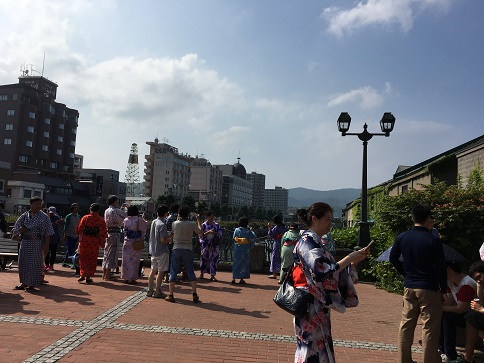 ★ Look at facebook "OtaruStyle" with blog by all means.
Event, recommendated information of monthly event information
July
Old blog "Otaru tourist information center staff blog" 1
Old blog "Otaru tourist information center staff blog" 2
Old blog "Otaru tourist information center staff blog" 3
Staff Y