News from tourist information center
In the first-floor restaurant buraukyusute of hotel noy hemp palms Otaru,
It is event of limitation only for one day of spring opening just before lunch opening.
It is course dishes and popular dessert Buffet.
As 60 and the number of people are limited, we recommend early reservation.
Oh
※Lunch opening is from April 1 this year.
(business normal in April only on Saturday and Sunday after GW)
Oh
▼▼▼ Dainty food society of Yayoi lunch ▼▼▼
■ The date and time: Sunday, March 25 12:00 start
■ Rate: Of 3500 yen per person (tax-excluded)
■ Capacity: 60 people
Oh
※ On the day pickup and drop-off from JR Otaru Station prepare, too (11:00 11:30 reservation required system)
a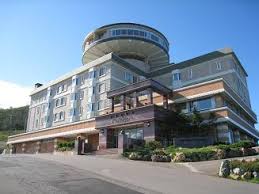 Oh
Question go wa point: To resutoramburaukyusute
3-282, Shukutsu, Otaru-shi
[access] TEL: 0134-22-9111
a
★ Look at facebook "OtaruStyle" with blog by all means.
Event, recommendated information of monthly event information
March
Old blog "Otaru tourist information center staff blog" 1
Old blog "Otaru tourist information center staff blog" 2
Old blog "Otaru tourist information center staff blog" 3
Staff Y