News from tourist information center
Goods-carrying merchant ship history wave abusive series, Keten well concert in distinguished guest building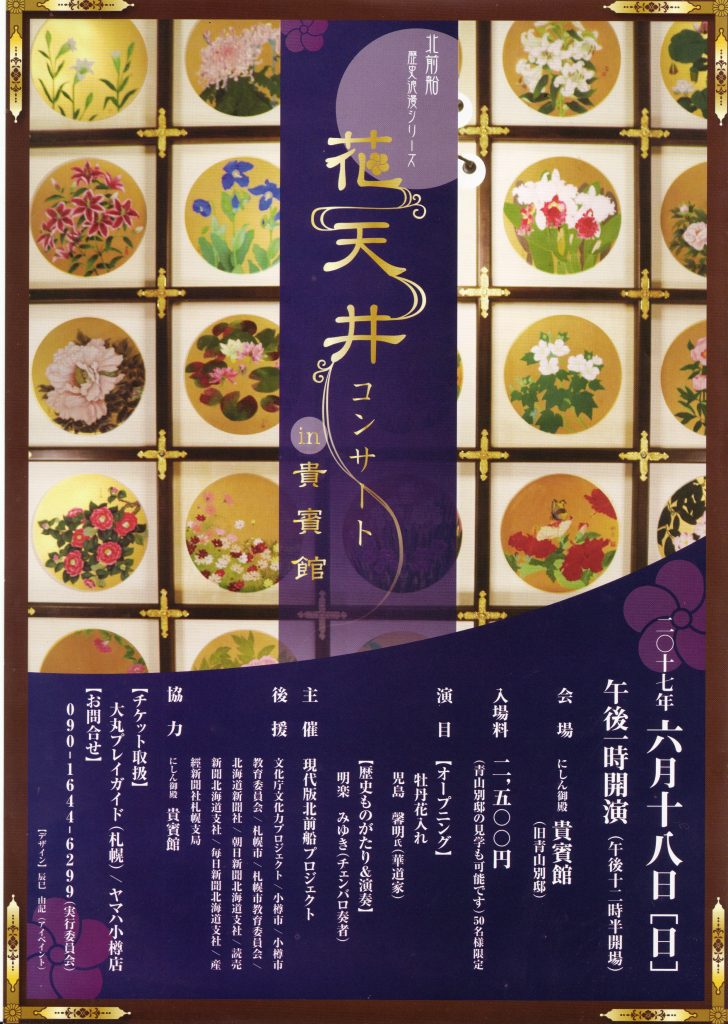 2017.06.18
On Sunday, June 18, it was performed with herring palace Otaru distinguished guest building,
We went to "goods-carrying merchant ship history wave abusive series, Keten well concert in distinguished guest building" (50 limitation).
Everybody enjoyed by many people.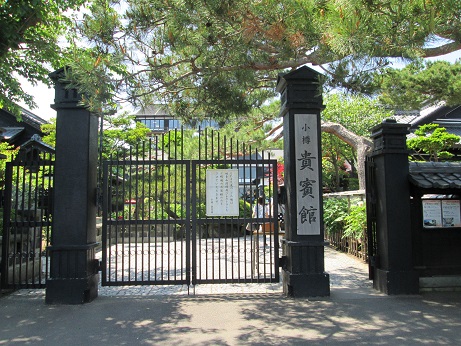 Peony flower vase performance of person of flower arrangement Kaoru Kojima light (asking niece) him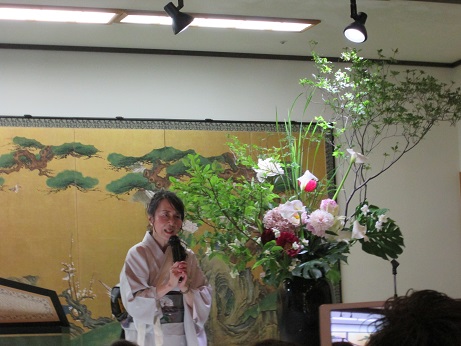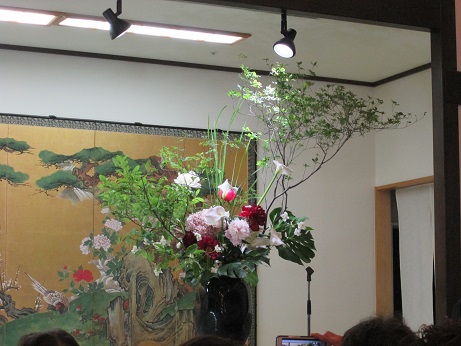 History thing of harpsichord player, Ming music Miyuki was enough and heard performance.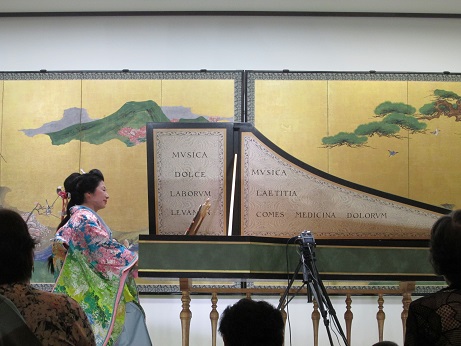 We listen to story of goods-carrying merchant ship happily, too, and there is relation with Otaru,
Stage with peony and flower on the sky of venue with kimono and distinguished guest building of Akira
We matched very much, and it was healed by baroque and Japanese music and tone of harpsichord.
 ✿✿✿✿✿✿✿✿✿✿✿✿✿✿✿✿✿✿✿✿
In the garden of distinguished guest building, peony, peony Festival is carried out.
Many flowers bloomed and were beautiful.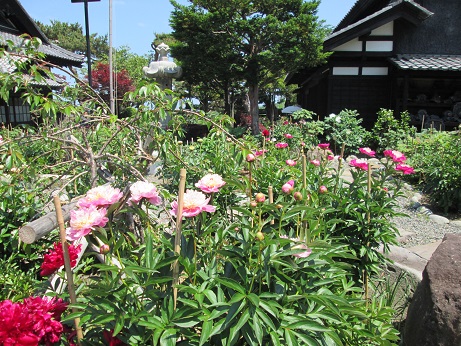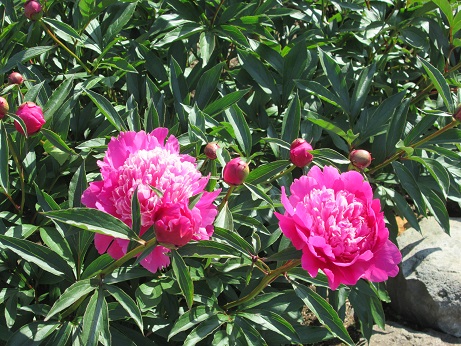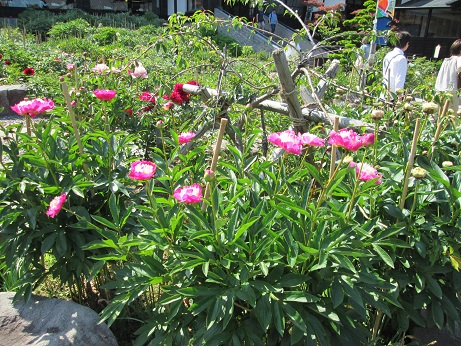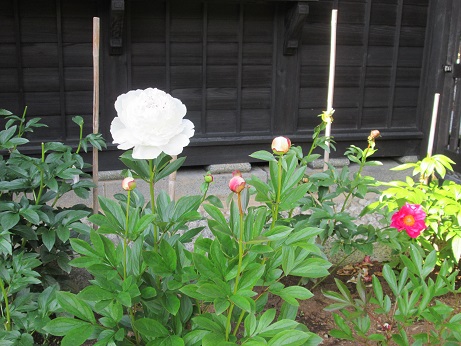 Inquiry herring palace Otaru distinguished guest building (old Aoyama annex) ☎0134-24-0024
★ Look at facebook "OtaruStyle" with blog by all means.
Event, recommendated information of monthly event information
June
Old blog "Otaru tourist information center staff blog" 1
Old blog "Otaru tourist information center staff blog" 2
Old blog "Otaru tourist information center staff blog" 3
        Staff T