News from tourist information center
​Student of Otaru University of Commerce seriousness pro,
"Candle bar" which hold in Canal Plaza on every Saturday for hint,
We have restaurant in Otaru-shi cooperate,
"Business trip candle bar" of one-night stand
​We hold "otaruyorukyandoru"!
/
"We go to Otaru story"…State of Canal Plaza candle bar is this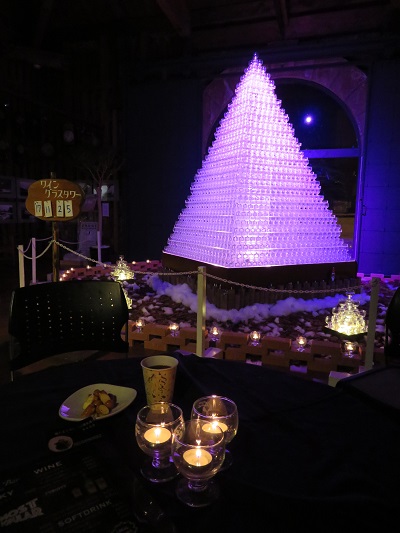 /
・
◆ ◆ otaruyorukyandoru ◆ ◆
✿On the date
・Saturday, January 13, 2018 from 18:00 to 21:00
・※Canal Plaza is from 19:00
・
✿Venue
・Canal Plaza https://www.snowstory.info/candlebar
・Otaru stand village brick bystreet, roman bystreet http://otaruyataimura.jp/
・SHUKURA https://www.facebook.com/shukura.otaru/
・
In shop wrapped in gentle light of glass candle,
We can enjoy delicious dishes and liquor.
・
Furthermore, in SNS such as Twitter and Instagram, Facebook
We post with "# otaruyorukyandoru",
When show in shop, service and present which are nice at each store!
✿Present service contents
・Canal Plaza
・Candle present
・Otaru stand village brick bystreet, roman bystreet
・Present of hot drink ※It is finished as soon as we disappear
・SHUKURA
・It is discounted by 100 yen for one customer
​As for the person who comes to local one from district,
With warm light of right or wrong glass candle
You see "shotaruin, and please enjoy "♩
​
※Seriousness pro
Regional alliances PBL which we open a course in in national university corporation Otaru University of Commerce
"Project (under an alias: seriously professional) that University of Commerce student thinks of about activation of Otaru seriously"
/
/
★ Look at facebook "OtaruStyle" with blog by all means.
Event, recommendated information of monthly event information
January
Old blog "Otaru tourist information center staff blog" 1
Old blog "Otaru tourist information center staff blog" 2
Old blog "Otaru tourist information center staff blog" 3
Staff M