News from tourist information center
In nonprofit foundation Japanese Association of Zoos and Aquariums,
We do April 19 419 (we do and go) with "day of breeding".
In Otaru aquarium for day of breeding,
We held event on April 19.
●Story of health care of dolphin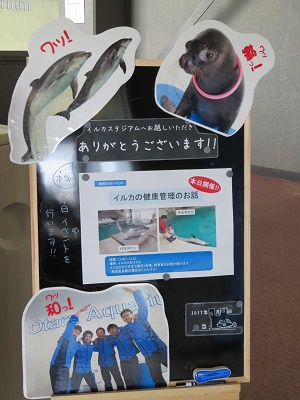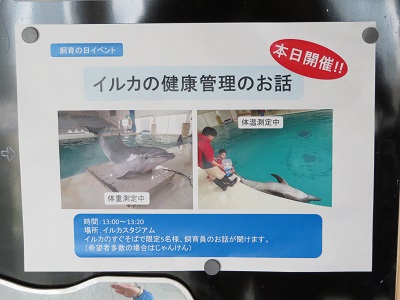 Oh
It is dolphin stadium from 13:00 on Wednesday, April 19
We heard story of health care of dolphin from member of breeding.
It is health care of dolphin on show stage
It is limited to five people to be able to observe no state.
Oh
We selected person who could go on stage by rock, paper, scissors.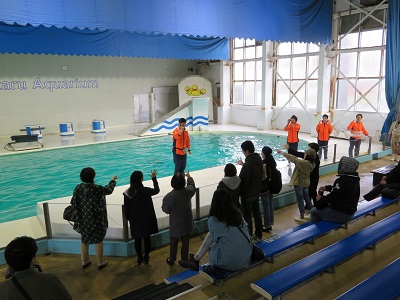 Oh
We do not seem to lose thing in dolphin and pool
We leave back or camera with the staff,
We sterilize foot and hand and go on stage.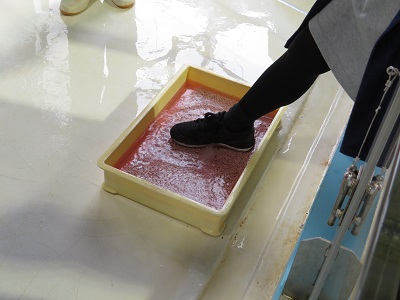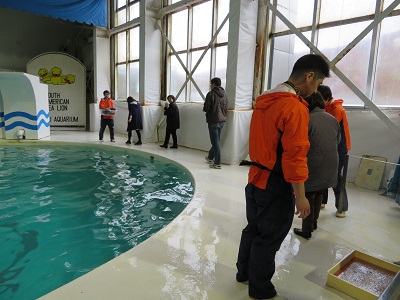 Oh
Various places that attained a full victory by rock, paper, scissors are stages
We were able to hear story of "health care of dolphin".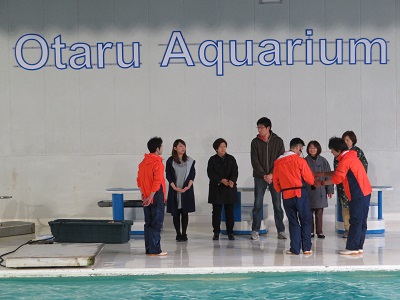 Oh
It is commented on the temperature measurement first
Temperature of today's "Robin" is 36.3 degrees.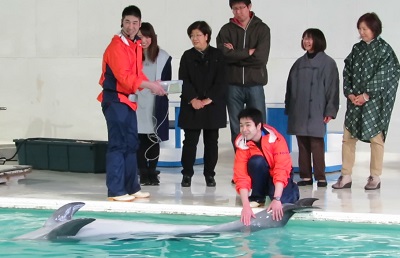 Oh
As for the next, it is commented on the weight measurement
The weight of today's "Robin" is 227 kg.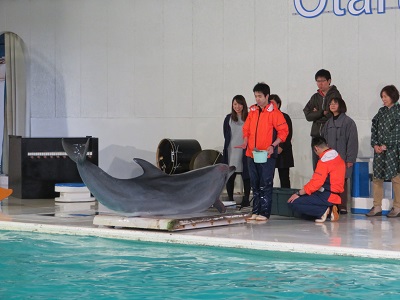 Oh
Person who won temperature and the weight each to for each one person
It is presented handshake by "Robin".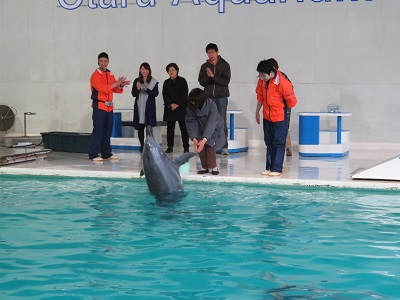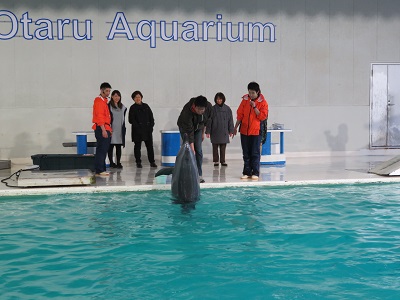 Oh
Oh
Even as for the seat side by health care importance of the weight measurement and the temperature measurement
We had you comment.
Scale of the weight measurement to 1.5 tons in weight to the decimal point first place
From walrus which is big in what we can measure
We seem to be able to measure to the human weight exactly.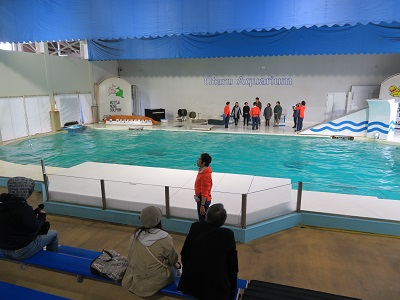 Oh
"Dolphin" came to seat side.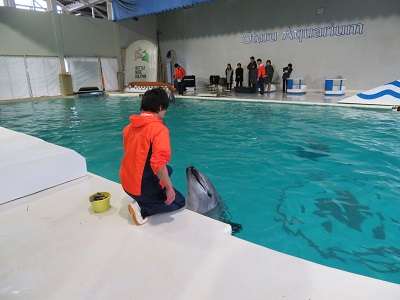 Oh
When we take temperature, we put tube of thermometer from anus.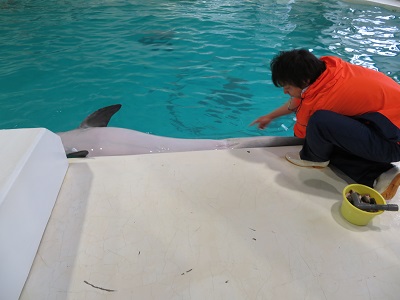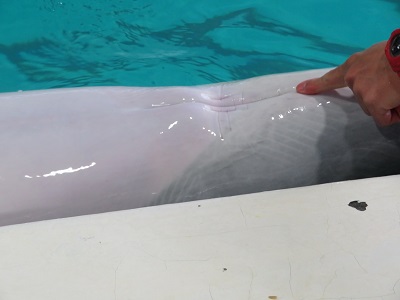 When collect blood; from the tail and fins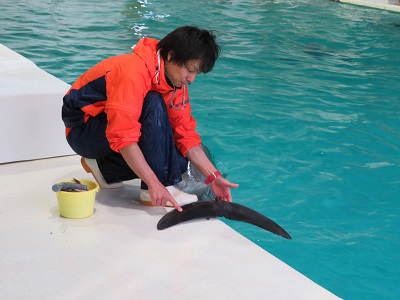 Check that does not swallow health condition and alien substance in mouth
As we break a bone if bitten commonly,
So that mouth is continued opening to greatly open mouth even if we offer kinds again
We seem to train.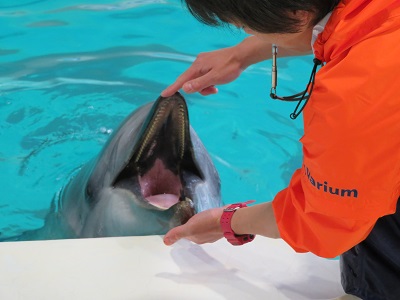 Oh
Commentary is finished.
Everybody who went on stage came back.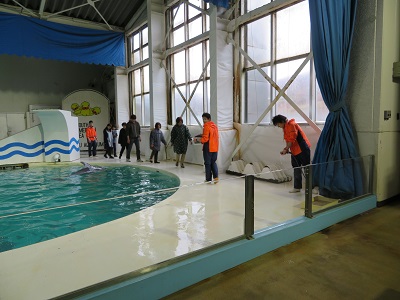 Oh
We remove hand and dirts of foot in shower and are the end.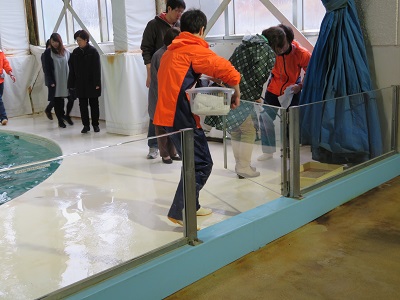 Oh
Such an event
We will tell in Otaru aquarium HP.
Please check.
Otaru aquarium
3-303, Shukutsu, Otaru-shi telephone: 0134-33-1400
●Look at facebook "OtaruStyle" with blog by all means.
Oh
Event, recommendated information (the first half year) of monthly event information ⇒ April (the middle) (the latter period)
Old blog "Otaru tourist information center staff blog" 1
Old blog "Otaru tourist information center staff blog" 2
Old blog "Otaru tourist information center staff blog" 3
Staff M