News from tourist information center
In nonprofit foundation Japanese Association of Zoos and Aquariums,
We do April 19 419 (we do and go) with "day of breeding".
In Otaru aquarium for day of breeding,
We held event on April 19.
Oh
●Until eat fish by story - oneself of feeding of baby of harbor seal; ...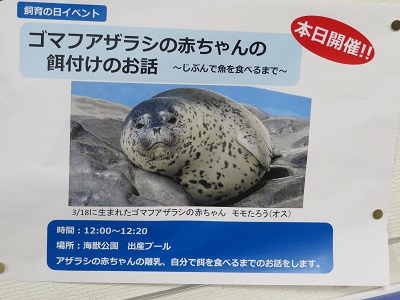 It is marine mammal park delivery pool from 12:00 on Wednesday, April 19
While hearing story of Masatoshi Kadokawa veterinarian
"Peach tarou" had you show exercise to eat fish for the first time. Oh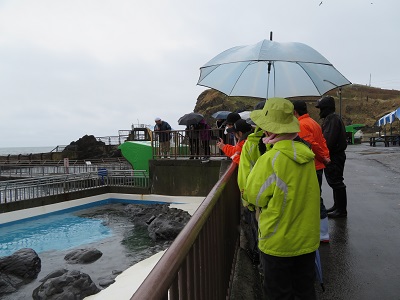 Oh
"Peach tarou" of harbor seal born on March 18
We entered time of ha weaning.
Steller's sea lion and dolphin are around one year
Walrus seems to drink the breast for around two years,
Seal seems to be weaned from the mother in approximately one month.
"It sprouts" moves mom in another pool on April 17.
"Peach tarou" hakorekarahitoridachidesu.
As event of "day of breeding"
In "peach tarou"
We gave live fish as bait for the first time.
While adding, and playing
We seem to come to be eaten for several days.
If we come to be able to eat live fish
Next in the same way as adult
We give fish which we refrigerate once and defrosted.
The bait come to be eaten
It is finally the end of exercise.
"Peach tarou" fully saves subcutaneous fat now
The weight is approximately 30 kg.
Before we come to be able to eat fish
The subcutaneous fat is used as nutrition.
The weight seems to decline to around 20 kg once.
If "peach tarou" can eat bait
He/she seems to tell in HP of Otaru aquarium.
Oh
Bait is live fish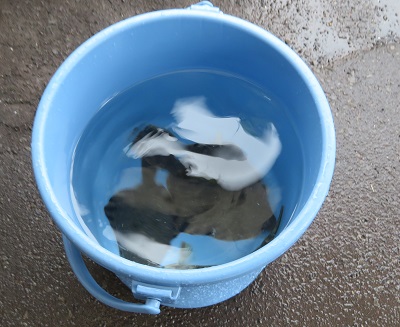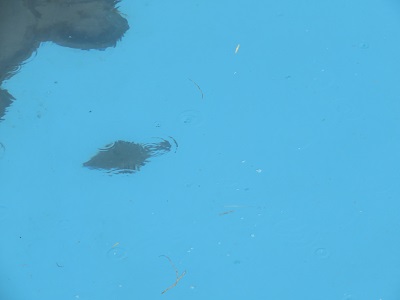 Oh
Delicate distance with "peach tarou" and "bait"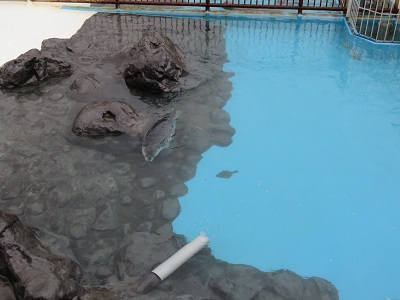 Oh
It approaches while gradually playing.
We were not able to yet eat this time.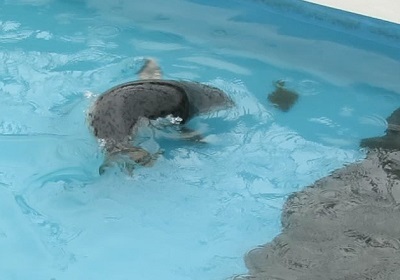 Oh
Really white downy hair fell out,
It was "peach tarou" which was cute without changing.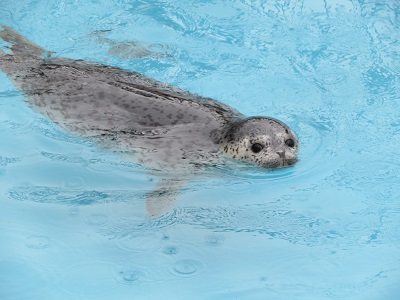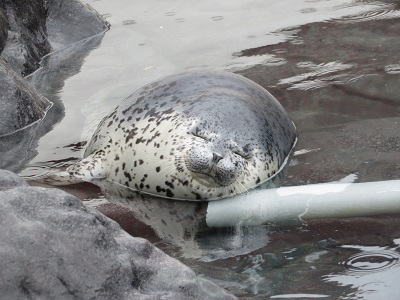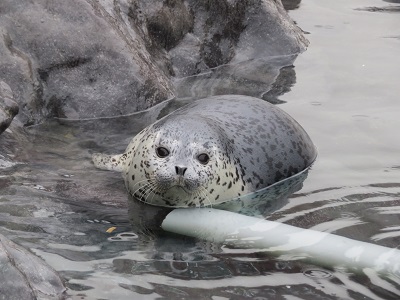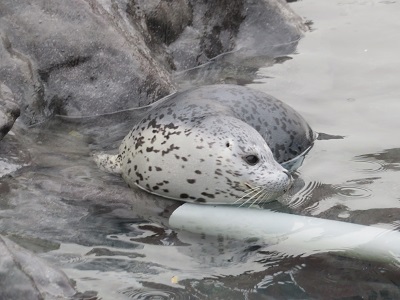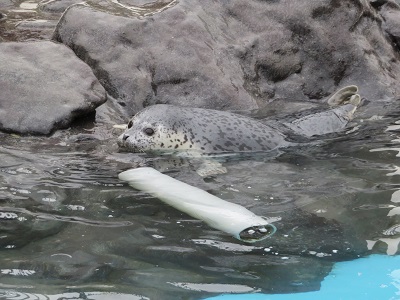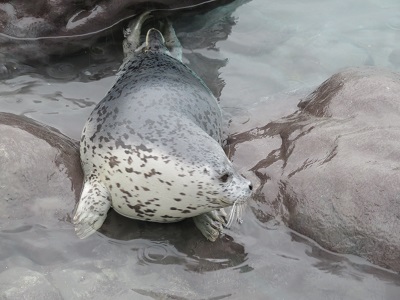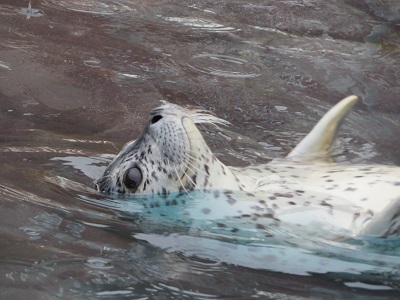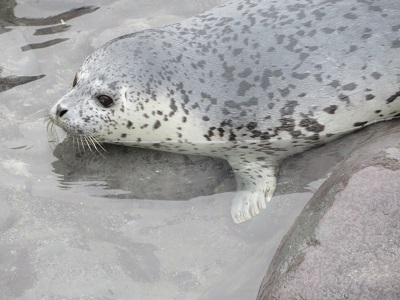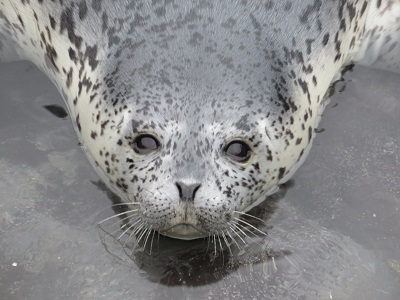 Oh
Otaru aquarium
3-303, Shukutsu, Otaru-shi telephone: 0134-33-1400
●Look at facebook "OtaruStyle" with blog by all means.
Oh
Event, recommendated information (the first half year) of monthly event information ⇒ April (the middle) (the latter period)
Old blog "Otaru tourist information center staff blog" 1
Old blog "Otaru tourist information center staff blog" 2
Old blog "Otaru tourist information center staff blog" 3
Staff M