News from tourist information center
Of Otaru stand village roman bystreet "make Kotobuki tokosaika" ate lunch.
We enter in roman bystreet and are the back shop.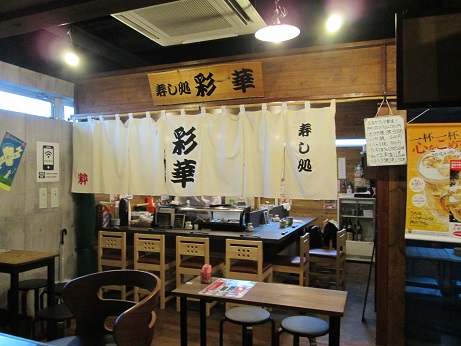 Make weekdays only (20 meals), Kotobuki; (7 kan) or raw flyer, chawanmushi, miso soup
On salad coffee, it is 850 yen.
The Kotobuki shino material comes to change every day.
We chose sushi today.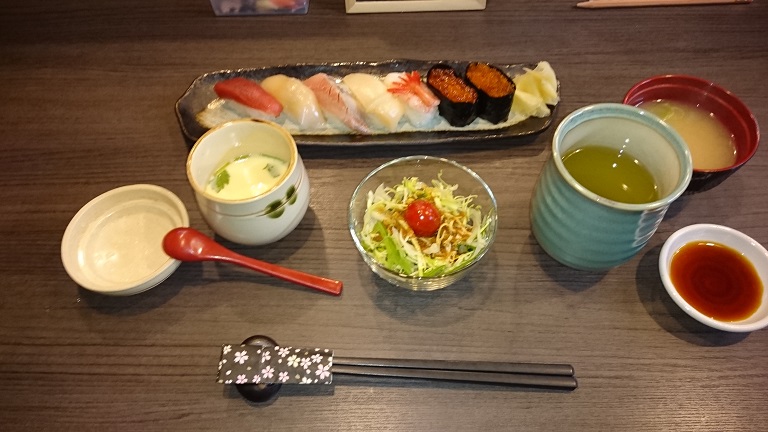 It was very advantageous and was delicious.
Coffee after a meal is included, too!
On the next time, we want to eat straight flyer.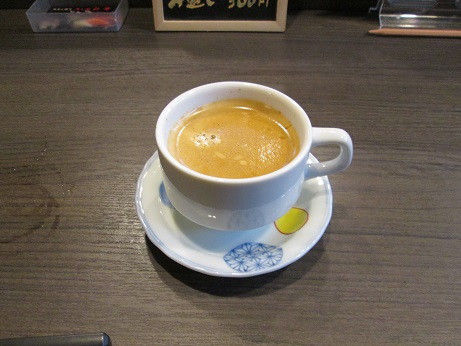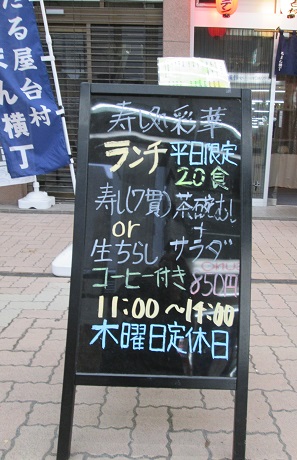 [inquiry]
Make Otaru stand village roman bystreet Kotobuki; tokosaika 
☎ 090-9083-8328
Address 1-3-9, Inaho, Otaru-shi
Business hours from 11:00 to 14:00 (lunch is open only on weekdays)
     From 17:00 to 22:30 (if vinegared sushi rice disappears, we close a shop)
Regular holiday Thursday
★ Look at facebook "OtaruStyle" with blog by all means.
Event, recommendated information of monthly event information
November
Old blog "Otaru tourist information center staff blog" 1
Old blog "Otaru tourist information center staff blog" 2
Old blog "Otaru tourist information center staff blog" 3
Staff T