News from tourist information center
Oh, it is like that like that like that like that like that like that like that like that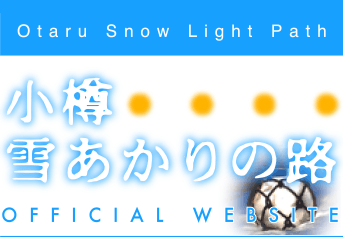 Oh, the 20th like that like that like that like that like that like that like that like that
Otaru Yukiakarinomichi
2018.2/9 from Friday to Sunday, February 18
Start 17:00 - End 21:00
Put thought on many lights after time of 20 years
So that all are happy; ...
Time to be able to exchange so opinions is right here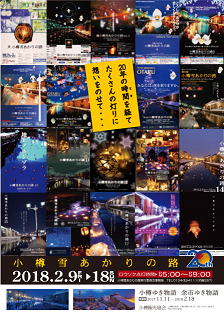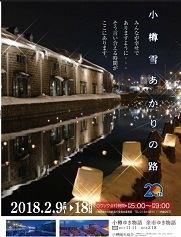 [we go to Otaru story HP]
***************************************************************
※From Friday, February 9, 2018 to 18th Sunday [Otaru Yukiakarinomichi]
****************************************************************
aaaaaaaaaaaaaaaaaaaaaaaaaaaa
●●● Under discount experience-based ticket ... bite idaore travel coupon sale to eat ●●●
Oh
Advantageous ticket which sushi and noodles, sweets can eat in favorite shop.
With experience-based ticket glass beads production experience and compare by drinking local sake experience,
We can enjoy charm of Otaru including wax bowl production experience.
Oh
Oh
Sale period: From Friday, February 9 to 18th Sunday

Sale time: From 13:00 to 21:00 (on 13th from Tuesday to 15th Thursday from 16:00 to 21:00)

Sale place: Temiya Line venue Ironai station (the Ironai open space)

Rate: 2,500 yen (two pieces of sushi ticket + tickets), 3,000 yen (sushi ticket + ticket one piece + experience ticket)

Reference: Telephone 090-9750-5735 (Okada)

※There are day and time that we cannot take advantage of including regular holiday by store.
After confirmation, please use beforehand.
Oh
It is ticket of very advantageous meal and production experience.
Do you not warm chilled body with delicious thing?
Oh
Oh
[inquiry]
The executive committee secretariat
TEL: 0134-32-4111 (extension number 267)

★ Look at facebook "OtaruStyle" with blog by all means.
Event, recommendated information of monthly event information
February
Old blog "Otaru tourist information center staff blog" 1
Old blog "Otaru tourist information center staff blog" 2
Old blog "Otaru tourist information center staff blog" 3
  Staff Y