News from tourist information center
It is opened "soldier of the Imperial Guard's house to the public old Endo again"…(5/20 - 5/27)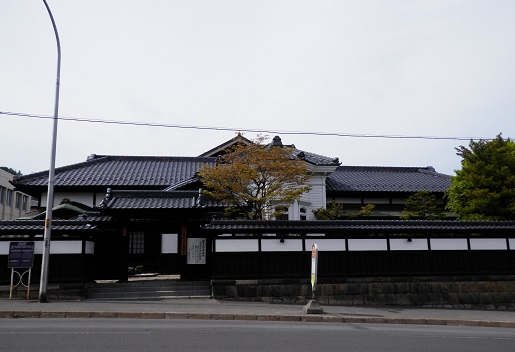 2018.05.16
It is Hyoe Endo who built enormous wealth in marine products wholesaler from Akita again.
It is residence known by the name of "Otaru palace" among beautiful gardens.
We ordered materials from Honshu and we spent time of three years without using nail and were made
It is semi-Western style large mansion.
Please see landmark architecture built
in 1902
.
Oh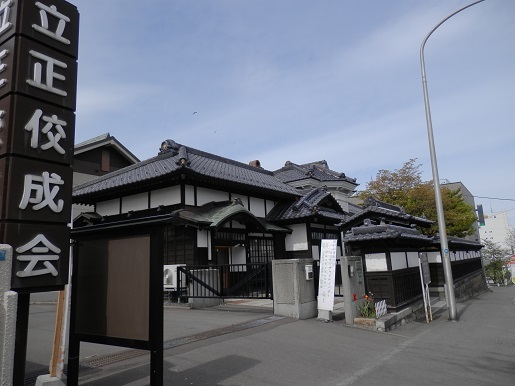 We appoint in Otaru-shi designation landmark architecture 4 in July, 1985
We win Otaru-shi eighth cityscape prize in 1995
a
◇🔶 ◇ Old Endo opens soldier of the Imperial Guard's house to the public again ◇🔶◇
■ Pub. Date: From Sunday, May 20 to Sunday, May 27 
■ Time: From 10:00 to 15:00
■ Nothing ryo
a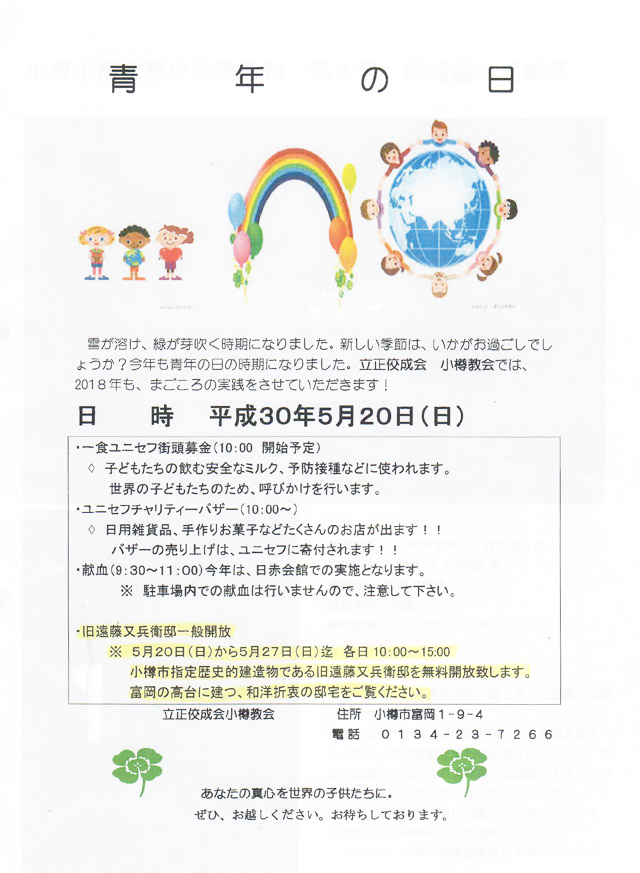 ◇🔶 ◇

Day of young man

◇🔶◇
■ The date and time: SUN Sunday, May 20
■ Time: 10:00 ...
■ Contents, one meal of UNICEF fund-raising on the streets (10:00 plan to start)


aaaaaa

, UNICEF charity bazaar (10:00 ...)


aaaaaa

, blood donation (from 9:30 to 11:00)
a
Event, recommendated information of monthly event information
May
★ Look at facebook "OtaruStyle" with blog by all means.
Old blog "Otaru tourist information center staff blog" 1
Old blog "Otaru tourist information center staff blog" 2
Old blog "Otaru tourist information center staff blog" 3
Staff Y