Otaru aquarium
Visit to production experience, facility

Malin leisure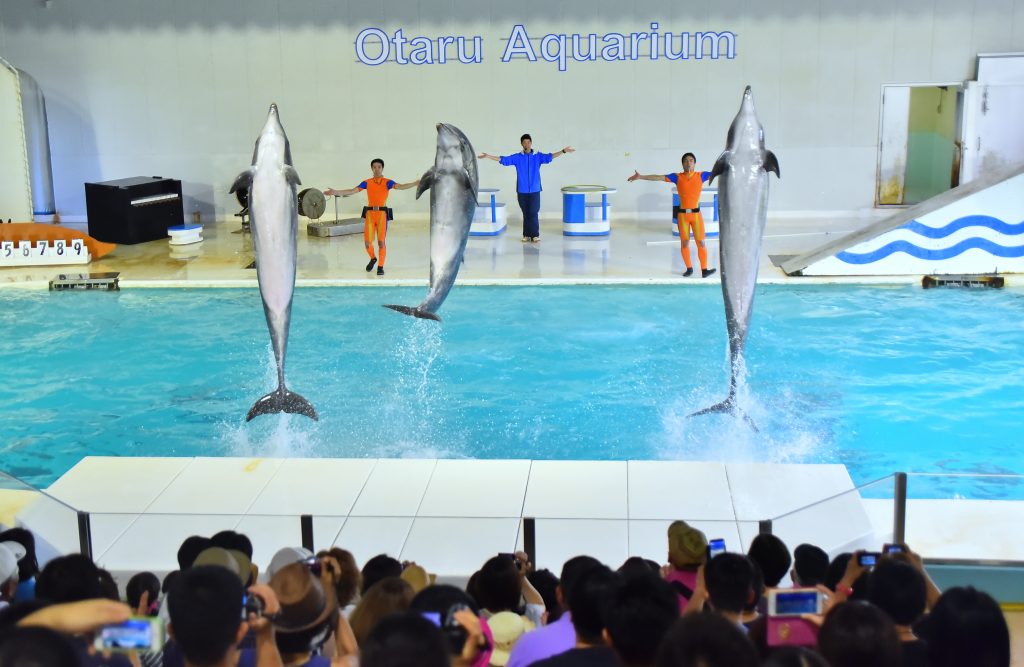 Spray of dolphin, daring dive of Steller's sea lion, roar of laughter penguin show, aquarium among Nature of quasi-national park
Otaru aquarium is aquarium which can always feel life of animal and fish more than approximately 250 kinds close among rich nature.
As amusement park and restaurant are added, you can enjoy in family and friends all day.
[admission charges]
Adult: The 1,400 yen small, junior high student: 530 yen infant (3 years old or older) 210 yen

※Besides, the details including group discount, please confirm Otaru aquarium website.
Store information
Store name
Otaru aquarium
Otaru Aquarium
Address
〒047-0047
3-303, Shukutsu, Otaru-shi
Telephone
0134-33-1400
Business hours
●Normal business: From Saturday, March 17, 2018 to Sunday, November 25, 2018
From Saturday, March 17, 2018 to Monday, October 15, 2018 from 9:00 to 17:00 (last admission 16:30)
※Golden Week period (5/3 - 5/6) from 8:00 to 18:00 (last admission 17:30)
From Tuesday, October 16, 2018 to Sunday, November 25, 2018 from 9:00 to 16:00 (last admission 15:30)
※Admission until 30 minutes before closing time

●Night extension ①: Saturday, Sunday and Monday of from Saturday, July 14, 2018 to Monday, July 30
Night extension ②: Saturday, Sunday and Monday of from Saturday, September 15, 2018 to Monday, September 24
From 9:00 to 20:00 (last admission 19:30)

●Winter season business: From Saturday, December 15, 2018 to Sunday, February 24, 2019
From 10:00 to 16:00 (last admission 15:30)
※We change by season, weather at time and may be closed.
※Marine mammal park and amusement park are closed down during business period for the winter season.

●Amusement park
Normal business From Saturday, April 14, 2018 to Monday, October 8
For details, please refer to Otaru aquarium.
Regular holiday
From Monday, February 26, 2018 to Friday, March 16, 2018
From Monday, November 26, 2018 to Friday, December 14, 2018
Parking lot
Available (pay)
Access
●Privately-owned car: It is about 60-70 minutes from Sapporo

●JR: JR Otaru Station getting off. We change to HOKKAIDO CHUO BUS aquarium line
★It releases Otaru aquarium set ticket (JR+ bus + admission ticket) in main JR Hokkaido station tourist bureau (tsuinkurupuraza).

●HOKKAIDO CHUO BUS: Otaru (0134) 25-3333 Sapporo (011) 231-0500
JR Otaru Station anticipation → Aquarium line. It is 2 courses of service, the sea circumference and the mountain circumference from Otaru station square bus terminal third platform.
★It discounts aquarium admission rate by the use of daily ticket in Otaru-shi. There is discount set ticket of bus roundtrip ticket and admission ticket from Sapporo, too.


●Marine sightseeing ship: Sightseeing in Otaru promotion public corporation (0134) 29-3131
It travels until ⇔ Shukutsu Port line from April 26 to October 14 from Otaru Port third Wharf
Homepage
http://otaru-aq.jp/
Non-smoking, separation of smoking areas
Non-smoking
Wheelchair correspondence
Correspondence
Guide dog entering a shop is possible
Correspondence