Operation
General information center Committee

Main activity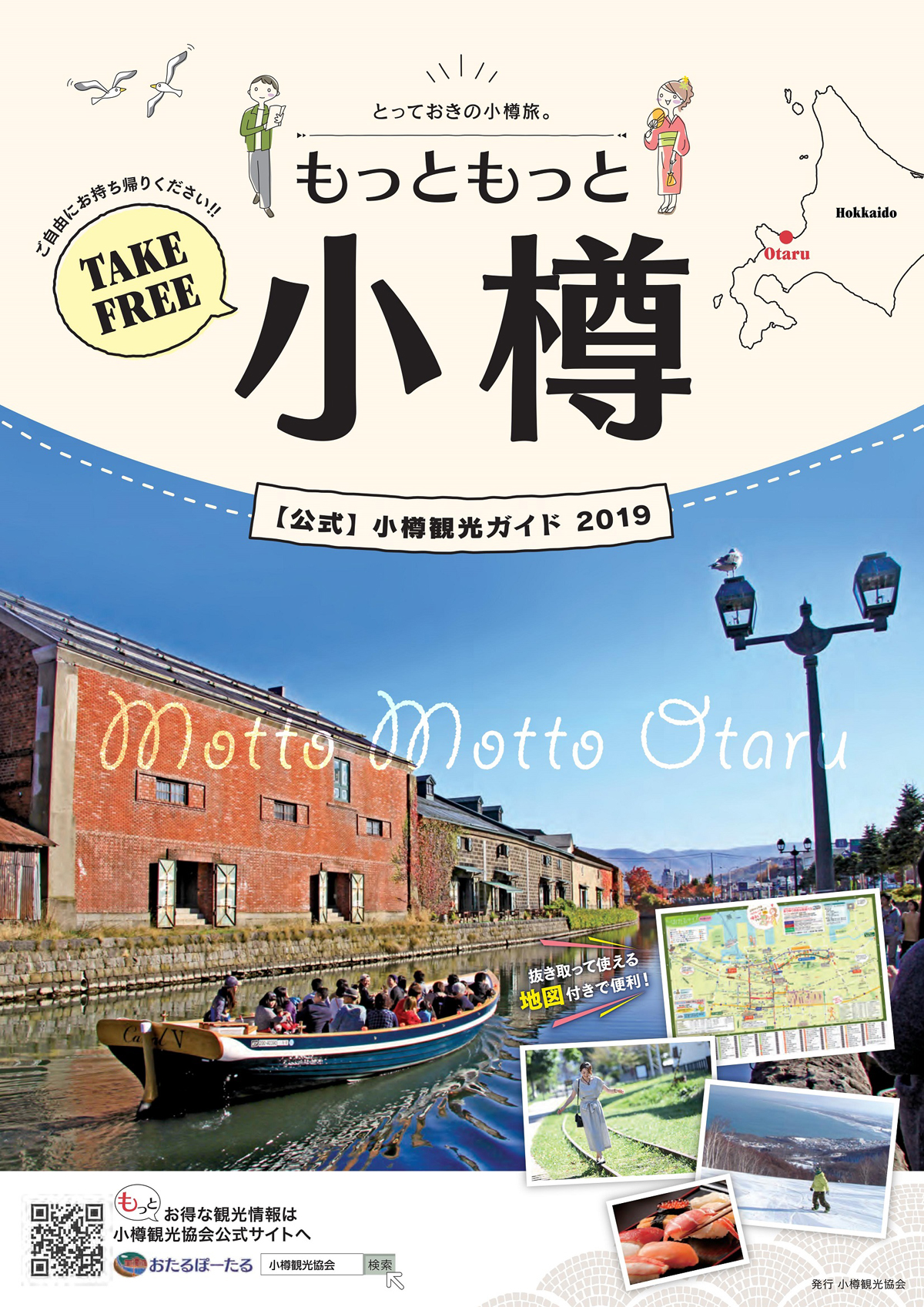 Tour guide map business
It is distributed 900,000 copies of "Otaru (Japanese, English) Otaru tour guide map more and yet more".
With mail distribution to each all of the road facility, we carry out individual visit distribution to Otaru, Shiribeshi or the Sapporo area.
Distribution of foreign language map of five languages of Chinese Traditional, simplified Chinese character, Korean, Thai.
PDF >
Internet utilization business
Administration such as information update of Otaru Tourism Association official web site "otarupotaru." Analysis, analysis of access data to "otarupotaru." We plan video, reinforcement of visual element including photogallery, improvement of various information contents, and, "Otaru column," website is renewed entirely after an interval of four years.

Member interchange urban development Committee

Main activity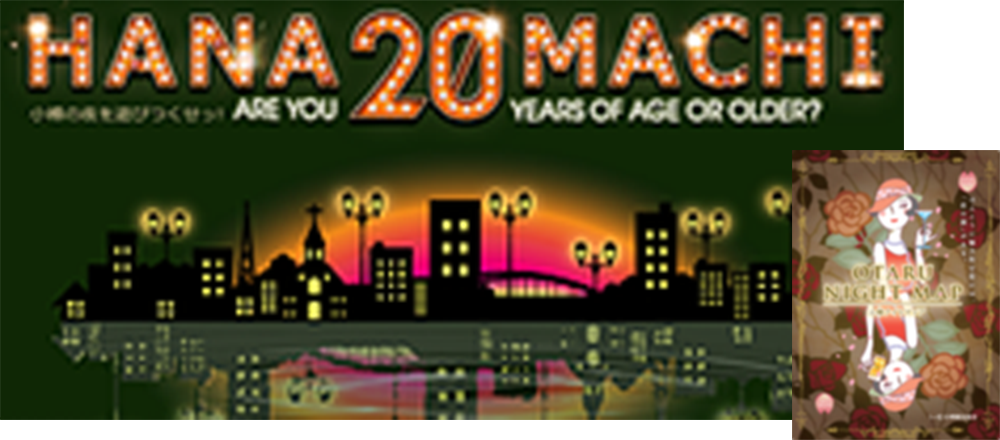 HANAMACHI, night map business
Administration of website "Otaru HANAMACHI" conveying information of night Otaru.
Based on publication information of "Otaru HANAMACHI", information such as the night highlight of Otaru and restaurant, bar, snack, bar is making of map in the Otaru night gathered up to one book.
Full in information such as night Otaru tourist attraction, restaurant.
For more information: >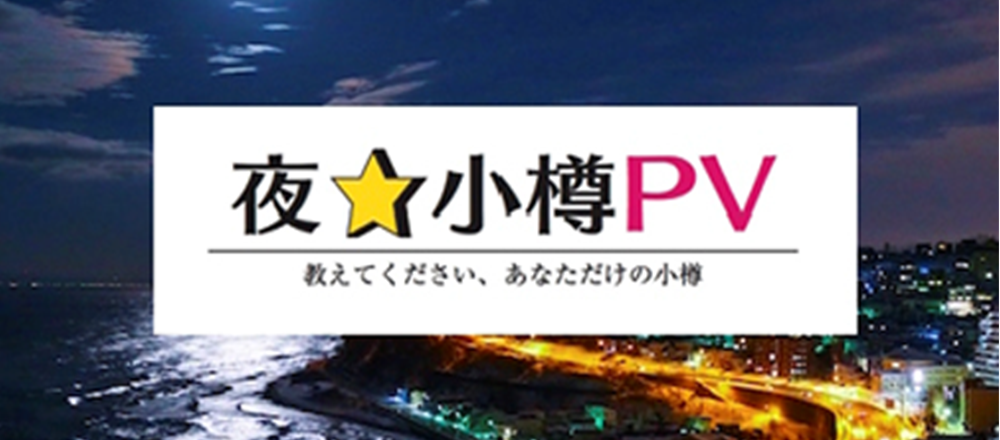 At night ☆Otaru PV business
We excavate pleasure of night Otaru and attractive scenery and, toward domestic and foreign tourists and Otaru citizens, send charm of new Otaru with "video".
"Night Otaru promotion video contest," "Instagram video X Otaru night trip" is carried out "SNS video contribution campaign" so far.
For more information: >
Member interchange business
Plan, conduct of social gathering "100% interchange regular meeting" for the purpose of mutual interchange between Otaru Tourism Association officer and each committee member, plan, administration of Otaru Tourism Association New Year New Year's Celebration.
Local event branch
We open a store on Otaru tide Festival and Otaru mantis shrimp feast day, and Otaru is publicized by offers of Otaru special product menu.
Hospitality promotion committee

Main activity
Ring project of umbrella
We develop "free rental of umbrella" business.
We prepare "hospitality umbrella", and return is possible rental again at the accommodations in the city sightseeing information desk and cooperation facility, too.
For more information: >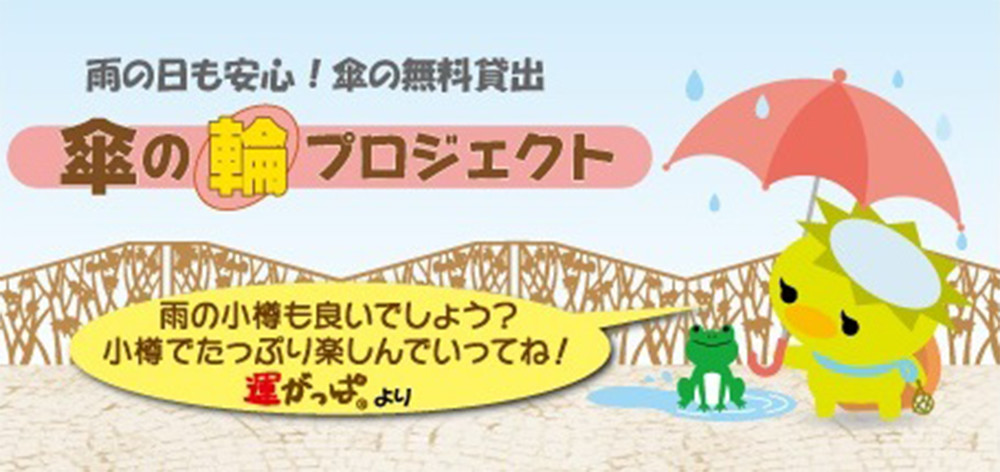 Study session business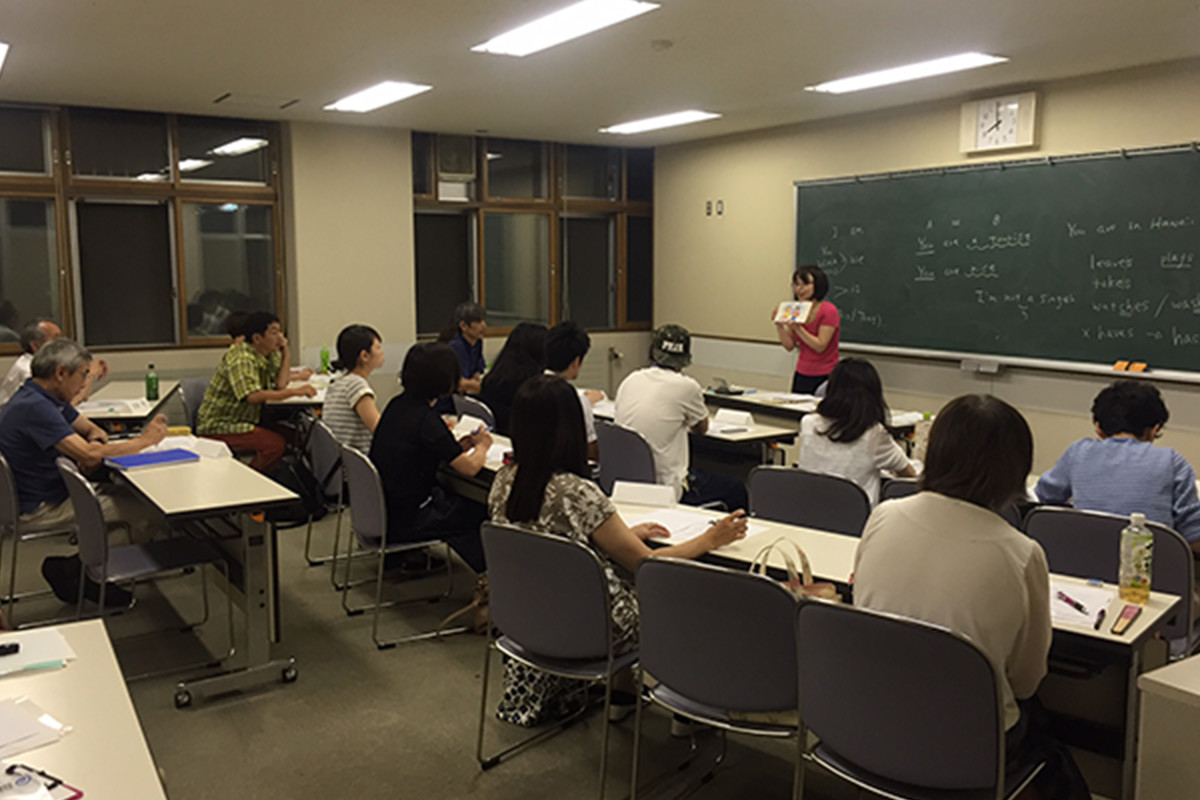 English study session and Chinese study session
Time: Around ten times a year are held once a month from May through February
We hold Chinese study session and English study session once a month each to plan improvement and service improvement of communication with foreign tourist targeting at employee working in tourist facility in Otaru-shi and Otaru citizens.
Study session of tourist attractions "will know liquor of Otaru more"
We carry out by three copies of constitution called interchange that we brought lecture of Masahisa Abe (representative of NPO corporation wine cluster Hokkaido), Otaru beer, Tanaka brewing, presentation from the companies of Hokkaido wine, sampling with restaurant or tourist facility employee in Otaru-shi that participated into as benkyokai*betsuhen of tourist attractions.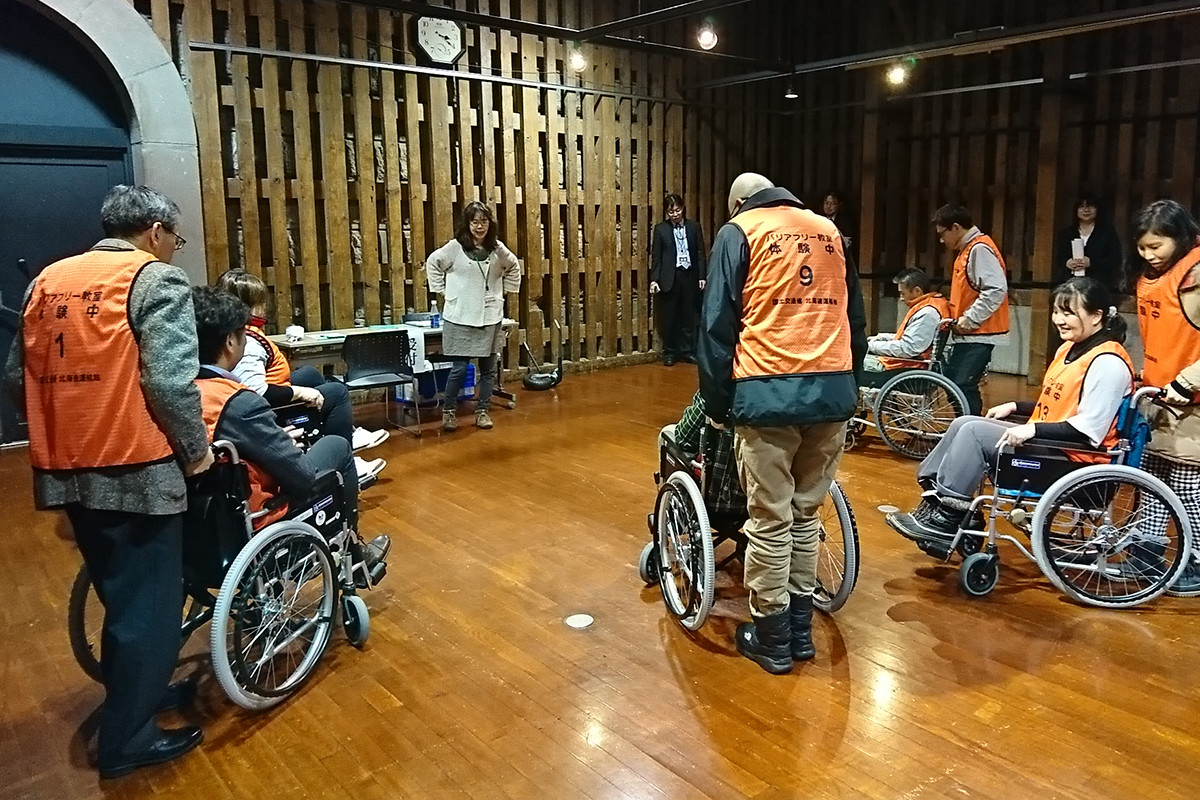 Barrier-free classroom
We carry out barrier-free lesson under the cosponsorship with Ministry of Land, Infrastructure, Transport and Tourism Hokkaido Department of Transportation.
We learn basic knowledge of support that person concerned of Otaru Tourism Association participation with sightseeing and the volunteer tour guide person concerned participate and can have you visit with elderly person and handicap in peace and carry out simulated experience and assistance experience of wheelchair and visually-impaired person.
Invitation promotion committee (home and abroad tourist invitation executive committee)

Main activity
Foreign tourist invitation business
Domestic tourist invitation business
Tourist invitation business in way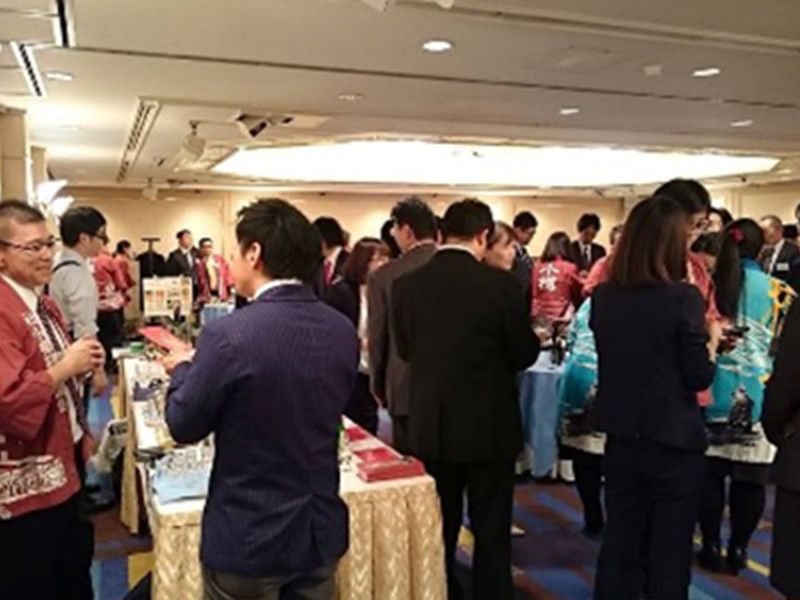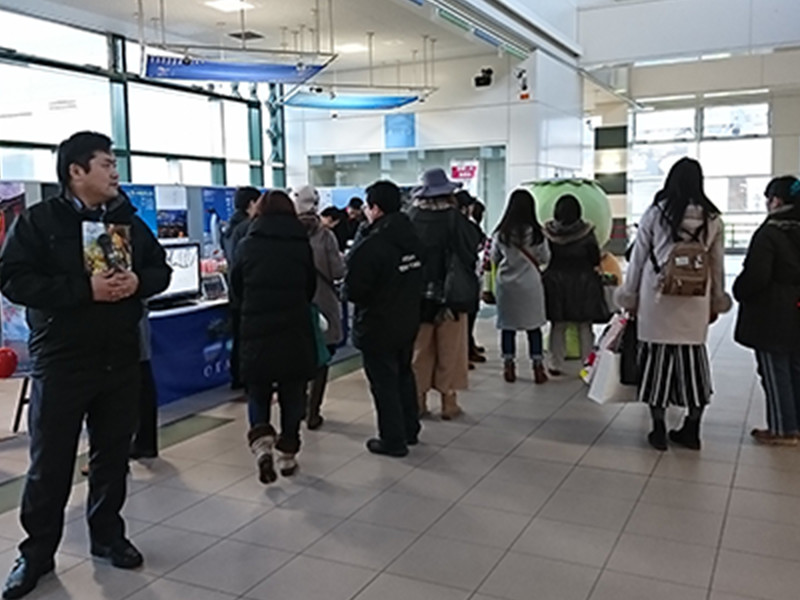 Winter season event executive committee

Main activity
Go to Otaru; story
Start committee in April at approximately one time of pace in month, and discussion considers by each concrete plan by each sectional meeting, as part of sightseeing promotion plan for the winter season, is holding in "Otaru goes story" in autumn.
For tourist including plan of meal that gathered proud menus of display decoration for a limited time that featured the theme of canal and glass which are main tourist attractions of Otaru and local restaurant and Otaru citizen, we suggest pleasure of walk in the city. Plan cooperation with local event and plan, and as joint plan with "Yoichi go story" of Yoichi-cho of neighboring town development.
Miss Otaru
We elect Miss Otaru taking role as face of Otaru to plan industrial development including sightseeing of Otaru-shi in Miss Otaru management meeting (the secretariat: Otaru Tourism Association) and, by dispatch to line special event to be able to put outside the city, send charm of Otaru.
The photograph left
Full name: Chigusa Murakami (murakamichigusa)
The date of birth: 1995.9.7 age 22 years old
Hobby: Trip, snorkeling, reading, delusion
Special ability: Photograph
Good point: Curiosity is excellent; place with acting power
The photograph right
Full name: Saki Yamaguchi (we tear Yamaguchi)
The date of birth: 1996.7.22 age 21 years old
Hobby: Collect socks
Special ability: The abacus first grade, size expectation of shoes
Good point: Place where things are accomplished with joy of person as driving force till the last
Tourist information center administration business
In Otaru Tourism Association, we run tourist information center in Canal Plaza, Otaru Station, three places of Otaru Canal Asakusa Bridge.
Please see the following links about each bureau.
Product sales business
The storage of Canal Plaza second
In Otaru Tourism Association, we perform product sales business such as Asakusa Bridge tourist information center direct management stand, business trip sale other than the storage of Canal Plaza second which is product store having special product of the city and Shiribeshi area.
The storage of Canal Plaza second >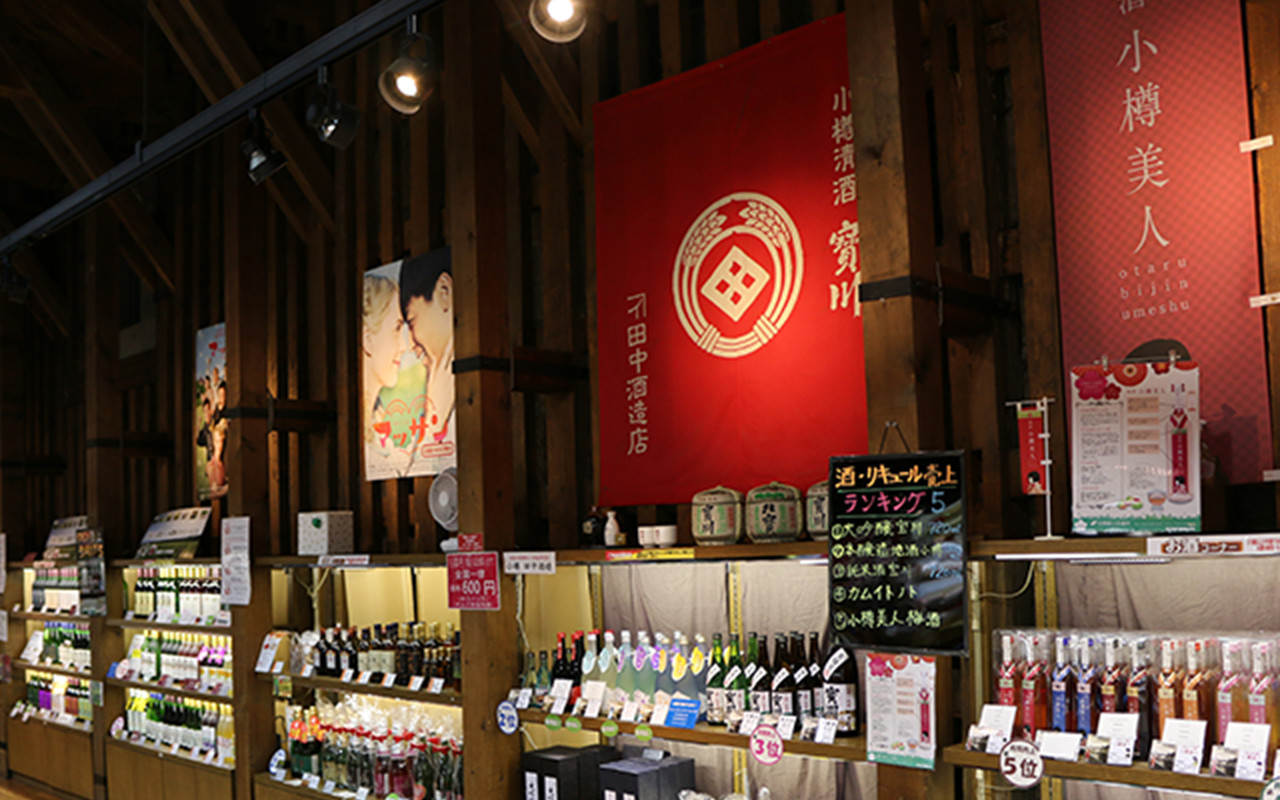 Canal Plaza facility management business
The storage of Canal Plaza third
In Otaru Tourism Association, we receive designation from Otaru-shi and it is warehouse for the Hokkaido's first business and manages sightseeing in Otaru-shi product plaza (under an alias: Canal Plaza) that is facility which utilized "Otaru Soko" of Otaru-shi designation landmark architecture.
Canal Plaza consists of three rooms and courtyards called the storage of storage of chamber, second, third most.
Cafe where break space and nostalgic goods were displayed other than tourist information center is added to chamber most.
The storage of second is product store having special product of the city and Shiribeshi area.
In addition, we open the storage of third and courtyard in pay as utility room.
The storage of Canal Plaza third >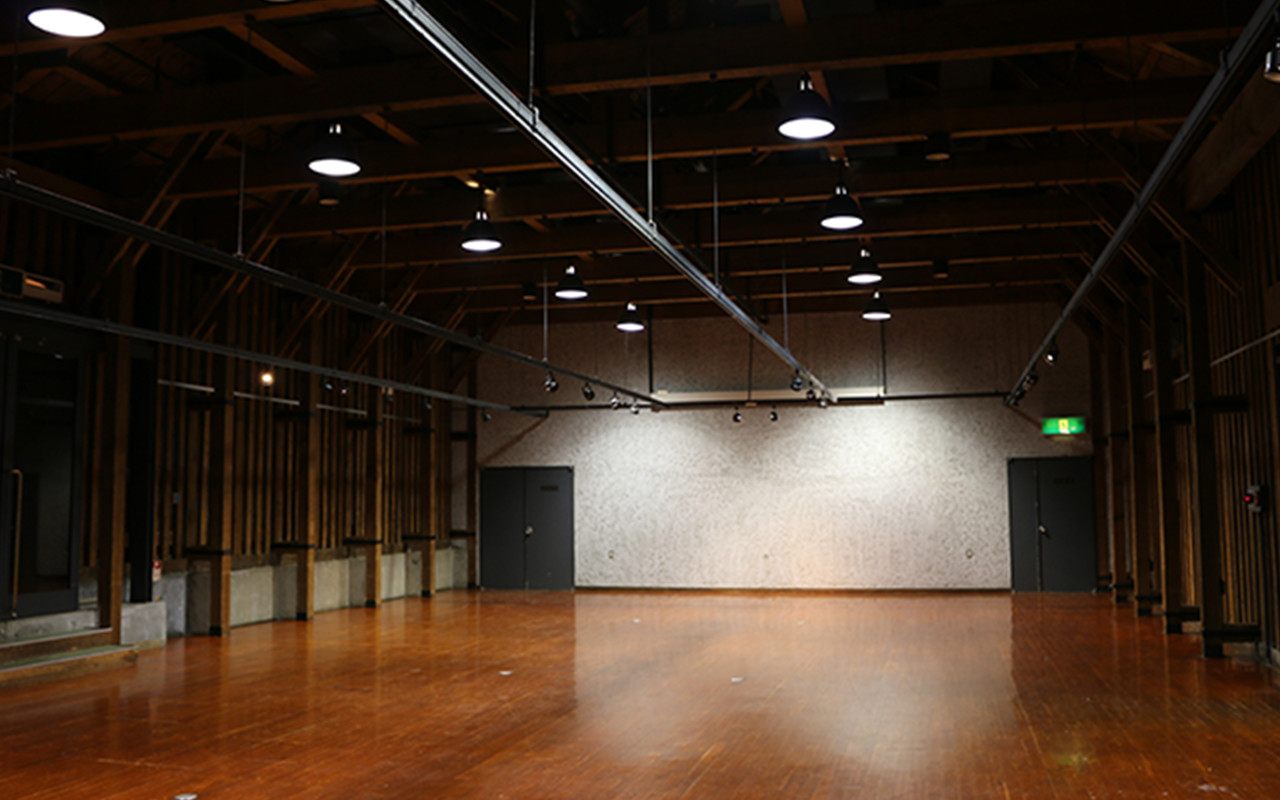 Other business
In Otaru Tourism Association, we perform Otaru-shi hometown tax promotion duties, Otaru Museum Main Building, canal building window ticketing duties, business about sightseeing promotion such as sightseeing promotion business, cooperation business with each affiliate.