shotaruryotei*gun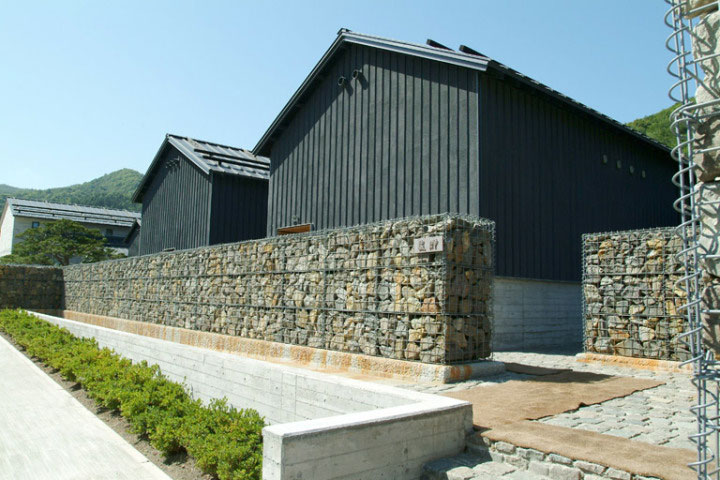 We are proud of facility
We prepared 19 rooms which were different to interior and furniture every one room, one room, and table, furniture did total coordinate from color of room, too and sat down on floor relaxedly and devised to be able to spend calmly.

Furniture arranges the Rhee Dynasty and furniture tomorrow morning mainly on sum curio, and wall of the plaster and Japanese paper tension is kind to body made as itself breathes with nostalgia. We add to texture whenever we repeat time, and it will be to do time to spend that it is rich, and guest room borrows the name from writer and haiku poet, artist with connection in Otaru.

We use ingredients which we chose from Hokkaido around Otaru. We sometimes sail up to production center, producer and limit.

Dishes-style follows Japanese good tradition, Kaiseki form, but chef de cuisine makes an elaborate plans about one article of one article and builds up for view of the world of *gundokuji without being kept to Japanese food. We shed off the skin from standard of dishes of inn of conventional Hokkaido in good meaning and always research one article that we can eat only in *gun.
Accommodations information
Facility name
shotaruryotei*gun
Otaru Ryotei Kuramure
Address
〒047-0154
2-685, Asarigawaonsen, Otaru-shi
Telephone
0134-51-5151
Check-in
Check-out
Check-in 15:00
Check-out 11:00
Parking lot
Available (free)
Access
Is taxi, route bus than Otaru-Chikko Station; approximately 20 minutes.
Is car, taxi than Otaru Ferry terminal; approximately 15 minutes.
Wi-Fi
Correspondence
Homepage
http://www.kuramure.com/
Use of card
VISA
MASTER
JCB
AMEX

Non-smoking, separation of smoking areas
There is non-smoking room, smoking room
Wheelchair correspondence
Correspondence