Grand park Otaru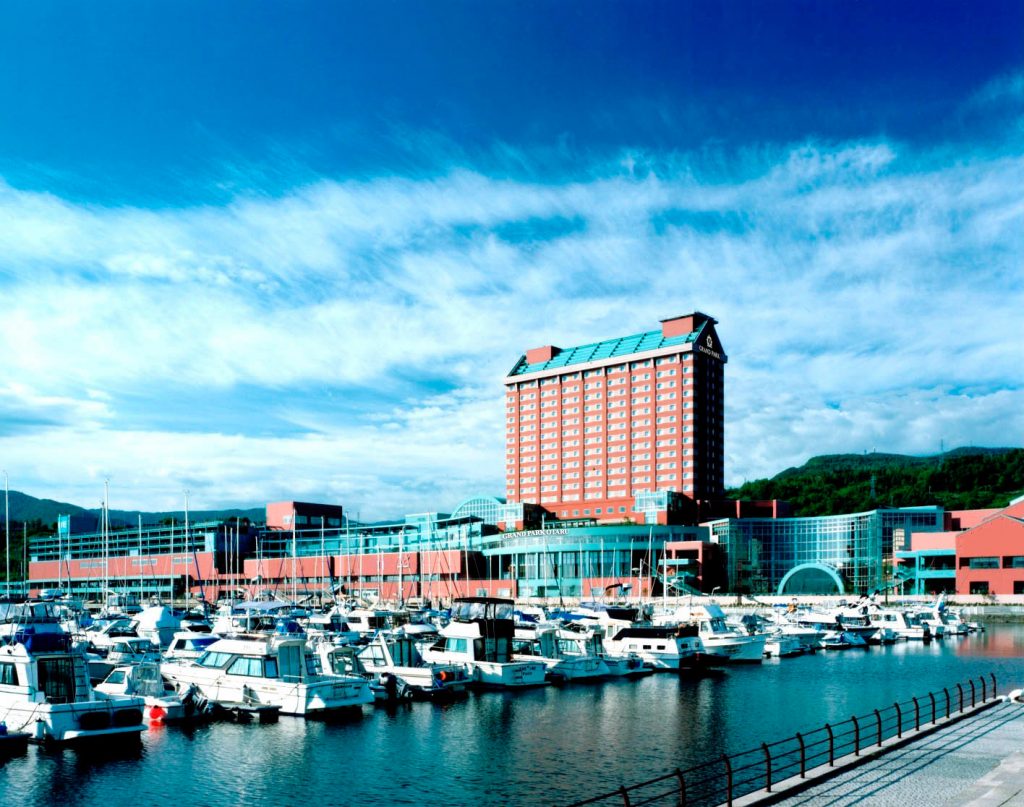 We are proud of facility
All 296 extensive guest rooms which "ocean view" that can overlook Ishikari Bay and Otaru Port Marina and two sceneries of "Mountain View" overlooking town and Tenguyama of Otaru can choose. From interior and beautiful scenery to spread over there of big window that warmth of tree is felt, you can feel Nature only in Hokkaido.
Individual interior is made on Japanese-style room and suite each and can spend time when you were full of open feeling of resort and good-quality satisfaction.

"Terrace brasserie" which we arrange into dishes having just finished making delicious ingredients of Hokkaido from open kitchen and provide,
"Marina bar & restaurant" where is popular nigiri-zushi using sea foods only in Otaru and real Italian food heap of Hokkaido seafood,
You can thoroughly enjoy many various dainty food including "heart" to be able to enjoy by delicate banquet dishes or daring grilling foods on an iron plate.

Eating and drinking facility, international conference or MICE which are most suitable for guest room or reception appropriate for inviting VIP satisfy complex needs
International hotel where Otaru first-rate facilities including seaside chapel which can overlook banquet room, meeting room, the sea are even on.
We send space full of sense of quality that adopted Asian luxury brand and good-quality service.
Accommodations information
Facility name
Grand park Otaru
grandparkotaru .com
Address
〒047-0008
11-3, Chikkou, Otaru-shi
Telephone
0134-21-3111
Check-in
Check-out
Check-in 15:00
Check-out 12:00
Parking lot
Available (pay)
Access
It is approximately 5 minutes on foot from Otaru-Chikko Station
Wi-Fi
Correspondence
Homepage
http://grandparkotaru.com/
Inquiry use
E-Mail address
info.gpot@parkhotelgroup .com
Use of card
VISA
MASTER
JCB
AMEX

Non-smoking, separation of smoking areas
There is non-smoking room, smoking room
Wheelchair correspondence
Correspondence
Guide dog entering a shop
Correspondence
Foreign language correspondence
English
Chinese

AED
There is setting
Elevator
There is setting