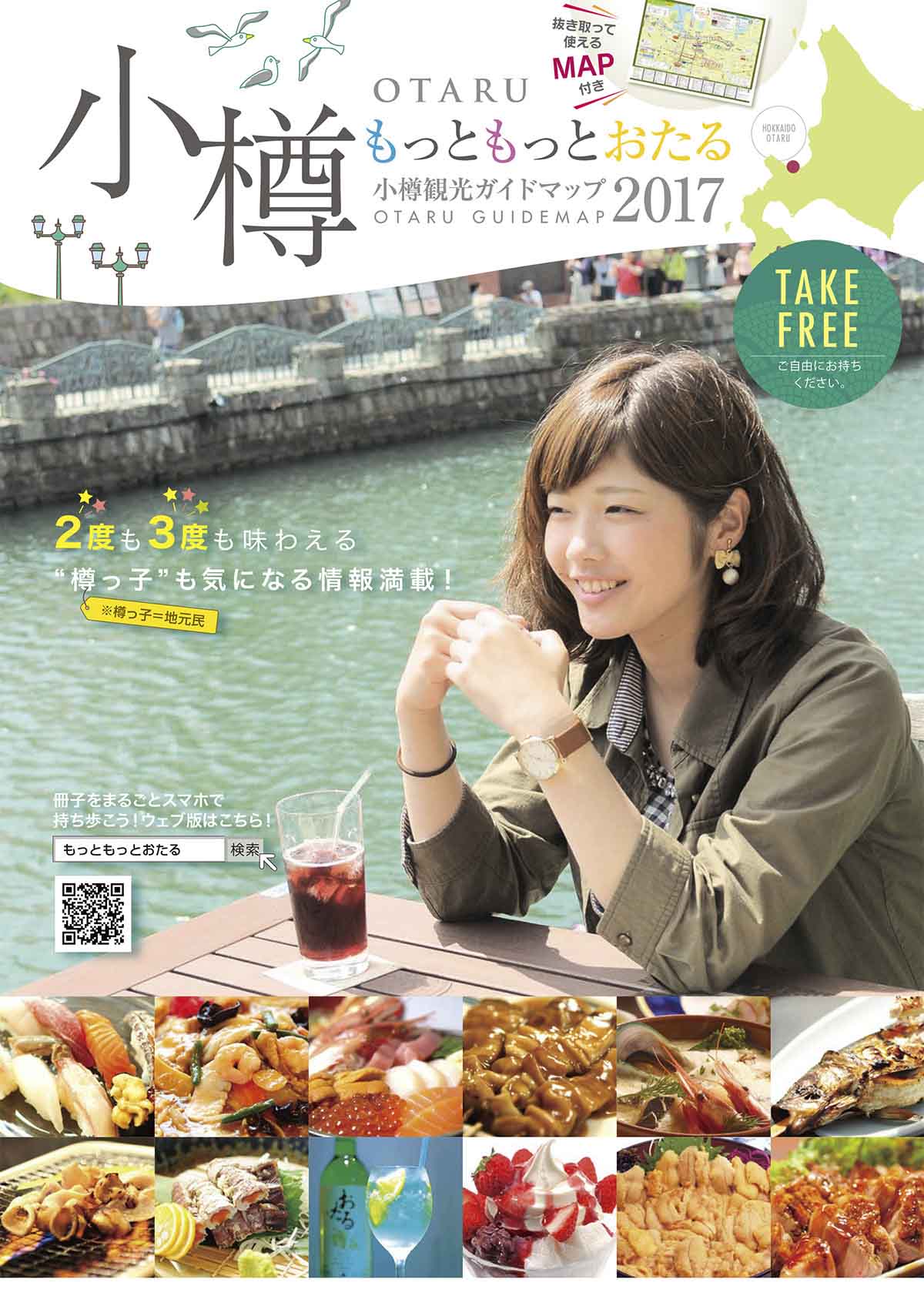 Sightseeing in Otaru guide map "more and yet more Otaru" for 2017
"More" We want you to know Otaru.
"More" We want to aim at loved town.
It is tour guide map which a lot of thought is at a loss for.
Japanese edition
※Because "all pages" have a big file size, it may take time.
Of "WEB version more and yet more Otaru" or following mention please use electronic book (external link).
※You can see from electronic book site.
It is Otaru WEB version more and yet more
We can see with carrying, smartphone tablet easily! We prepared for convenient site.
*We optimize for carrying, smartphone.
*Some functions are not available on reading with PC. (suwaipu movement)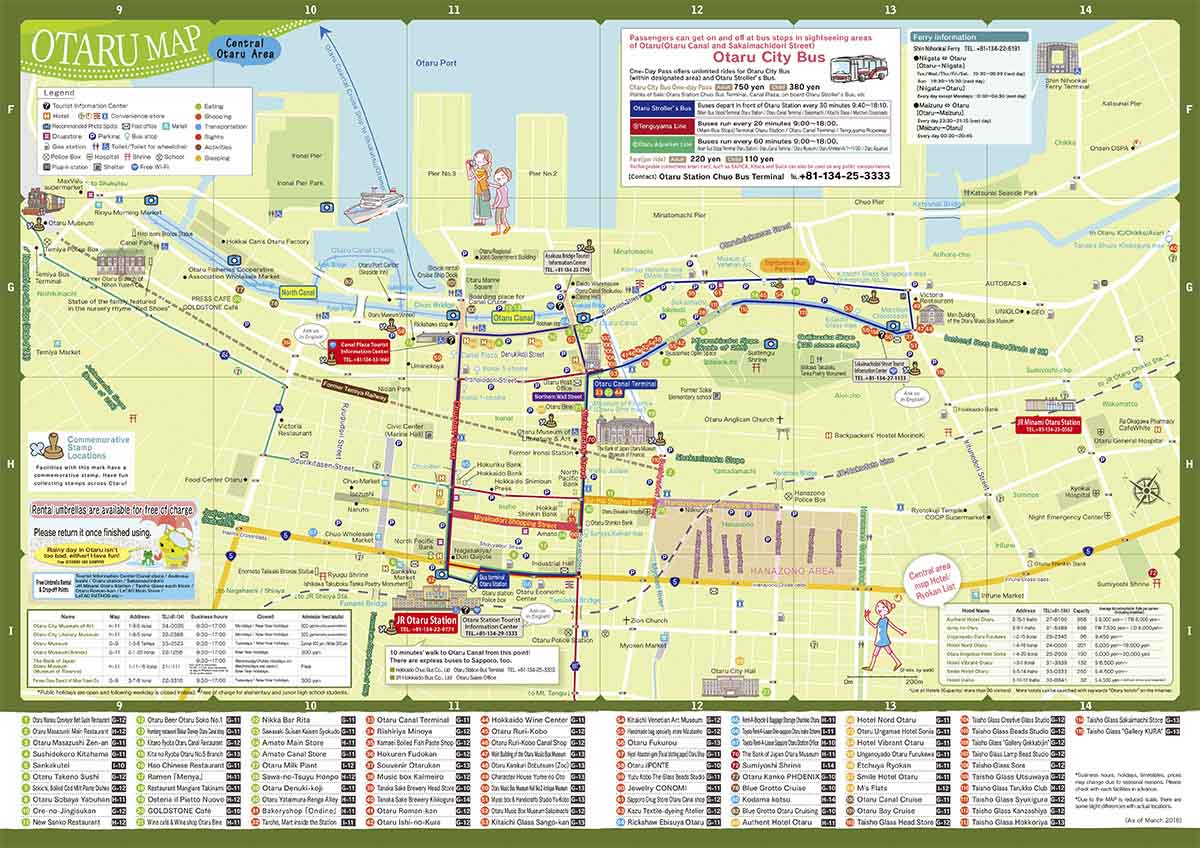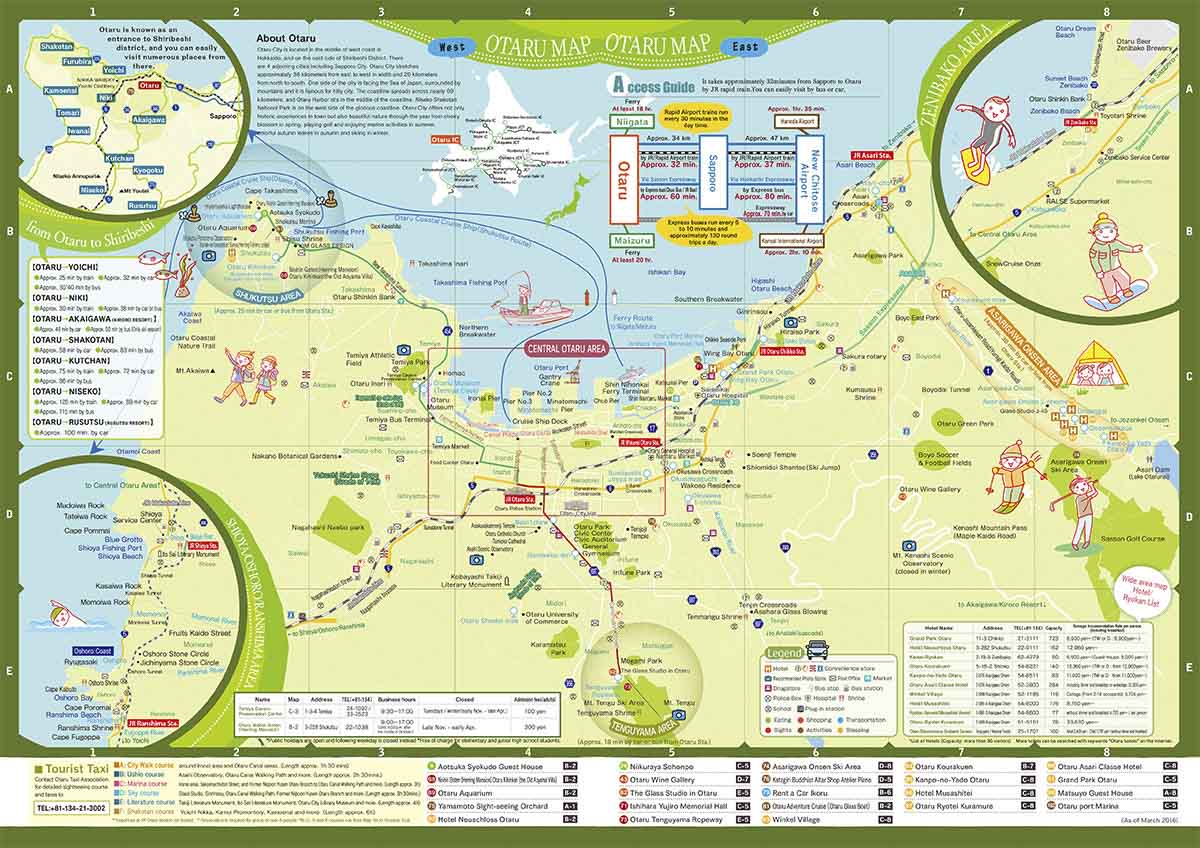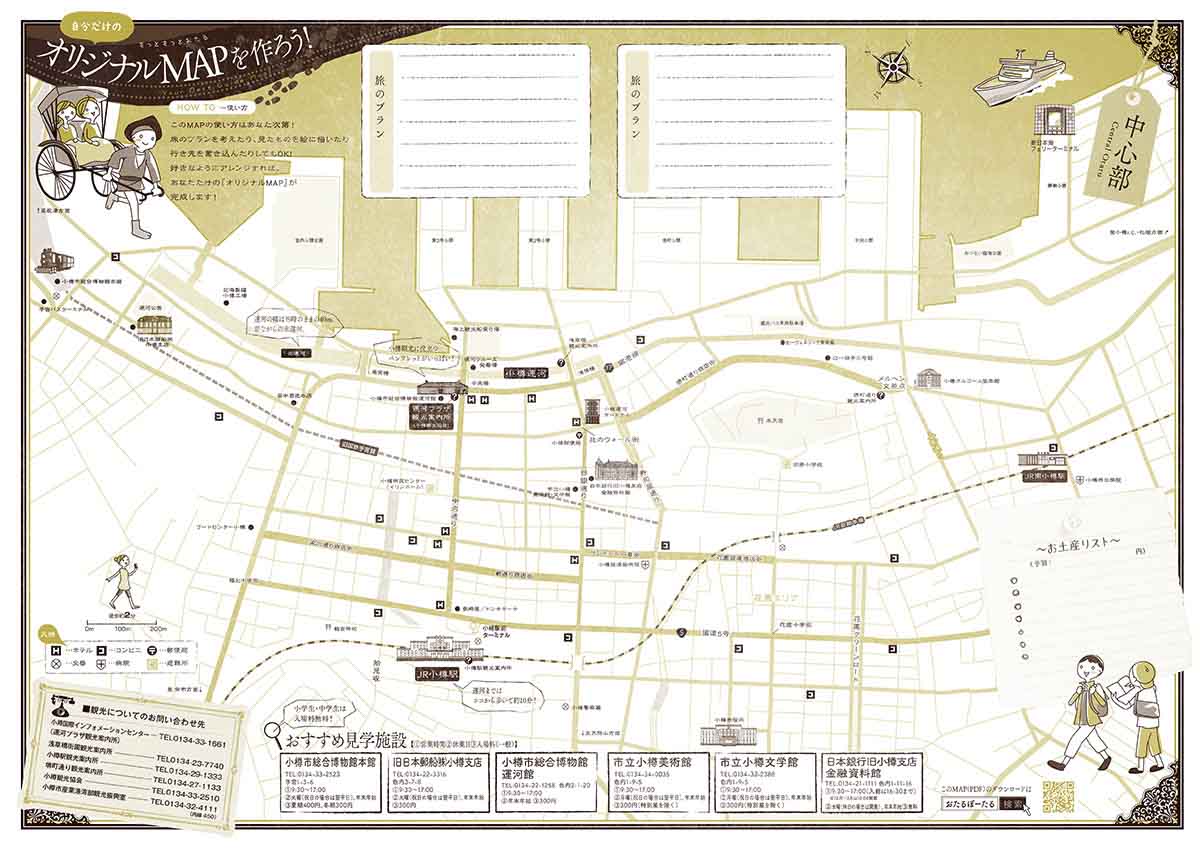 Only oneself maps with respect
Only as for oneself, map is blank map of center in Otaru-shi. We write in sightseeing route before trip and write in place where we dropped in at during sightseeing, and how to use is free. We can easily make Otaru map "only as for oneself".
The fingers with main Otaru sightseeing map
※In addition, please pursue in "Otaru-shi industry Port and Harbor Department sightseeing promotion room" when there is much number of copies hoped for.
Otaru Station Tourist Information Center
Business hours: From 9:00 to 18:00
Address: 2-22-15, Inaho, Otaru-shi (only as for the local acquisition)
International information center (Canal Plaza Tourist Information Center)
Business hours: From 9:00 to 18:00
Address: 2-1-20, Ironai, Otaru-shi
TEL: (0134)33-1661/FAX: (0134)33-1661
Asakusa Bridge Tourist Information Center
Business hours: From 9:00 to 18:00
Address: The Minatomachi, Otaru-shi fifth (only as for the local acquisition)
Otaru-shi industry Port and Harbor Department sightseeing promotion room
Business hours from 8:50 to 17:20
Address 4-3, Minatomachi, Otaru-shi
TEL: (0134)32-4111 (extension number 450) /FAX: (0134)27-8600
Otaru-shi Tokyo office
Business hours: From 8:50 to 17:20
Address 2-17-17, Nagatacho, Chiyoda-ku, Tokyo
Nagatacho hokkaido square the sixth floor Room 614