News from Tourism Association
Otaru that light begins to be turned on after dusk, and is filled with lights of candle until 9:00 p.m.
Innumerable lights to waver in snow faintly become each person's prayer and become wish.
We do not run out of this weak small light for ten days.
Otaru Yukiakarinomichi 20 (Otaru Snow Light Path 20th)
All from Friday, February 9, 2018 to Sunday, February 18 ten days
Candle lighting time is from 17:00 to 21:00.
It is held at each site in Otaru. About venue, please see official site.
●Official site → http://yukiakarinomichi.org/
●Official Facebook page → https://www.facebook.com/otaruyukiakarinomichi/
We are sending even tourist information center blog! → https://otaru.gr.jp/tourist
Access to Otaru → https://otaru.gr.jp/access
※HOKKAIDO CHUO BUS, Otaru Yukiakarinomichi special page
Contact
The Otaru Yukiakarinomichi executive committee secretariat
Telephone: 0134-32-4111 (extension number 267)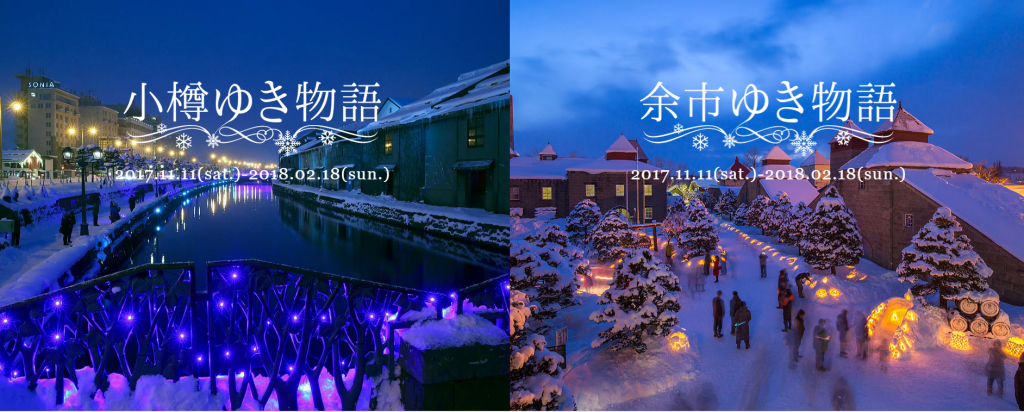 We go to Otaru, Yoichi and are holding story!
Illuminations can have "dream of amber" "wineglass tower" in Otaru, Canal Plaza in Yoichi.
Besides, "we go and, including advantageous gourmet coupon "local food pass," prepare story passport".
Please enjoy winter Otaru, Yoichi.
For more details, go to Otaru, Yoichi; to story official site!