News from Tourism Association
We hold tour for 2 days and 1 night that rotate while video photographs night of photogenic Otaru!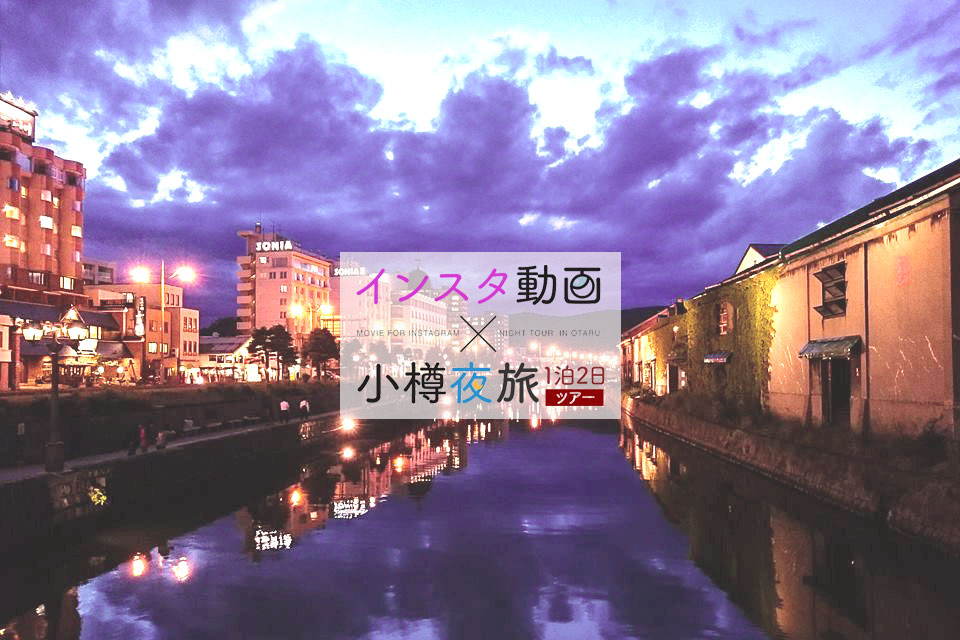 2017.11.25
It is special tour of 2 days and 1 night that rotate while performing video shooting (we OK photograph) of night of photogenic Otaru.
As for the person who does not take video shooting very much, don't worry. Even photography is OK.
Please put in camera while enjoying night including Otaru aquarium and evening landscape night view in canal Cruise, discerning dinner and recommended bar!
On the second day, we edit photograph and video which we photographed, and it is improved by SNS! Charm of Otaru that we cut in you glance is shared as sightseeing PR publicly.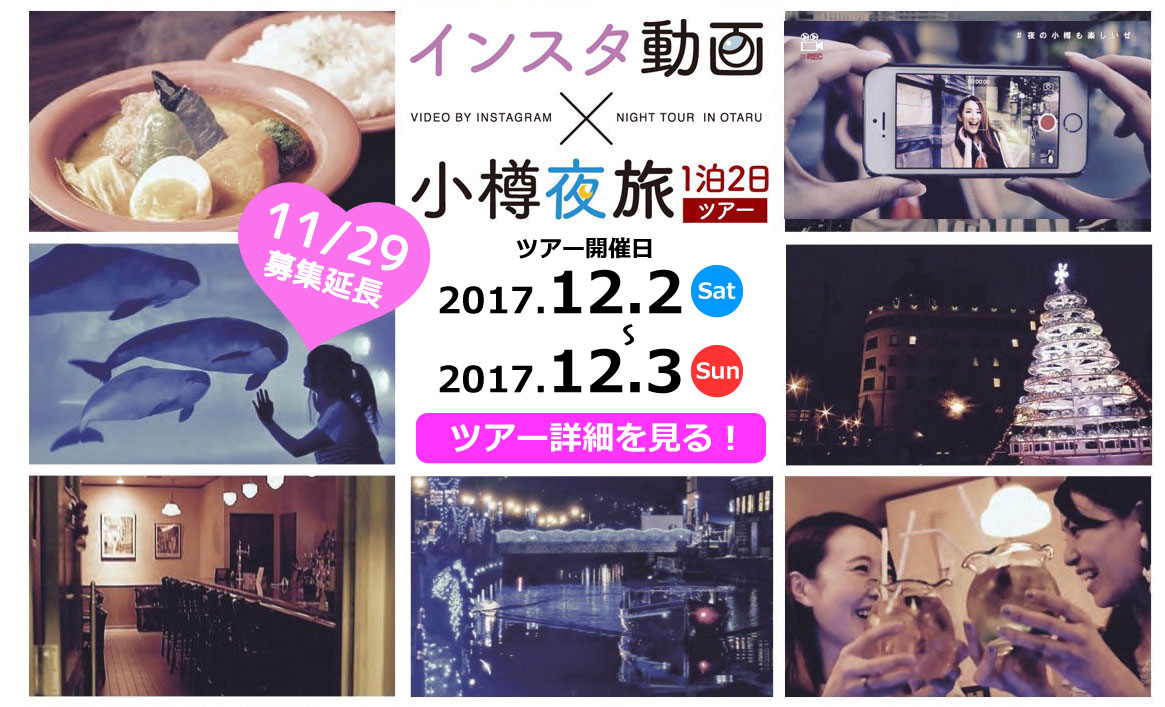 Tour name:
Instagram video X Otaru night trip
The date:
It is tour of 2 days and 1 night on Saturday, December 2, 2017, Sunday, December 3.
The offer number of people: 30 people-limited
Participation rate: One use of one one use of one twin room for 2 persons 10,000 yen single room for one person 11,500 yen
It is included in rate
It includes the hotel charges of 2 days and 1 night, Otaru aquarium admission charges, canal Cruise passage fare, first day dinner charges, bar eating and drinking charges, taxi movement costs, travel insurance
We raise until Wednesday, November 29, and the application deadline is extended. ※It becomes the end as soon as we reach capacity.
It is 30 participants-limited! Apply early.
・Inquiry about tour: General Otaru Tourism Association
Telephone: 0134-33-2510 FAX: 0134-23-0522
Email: info2007@otaru.gr.jp
Special site: https://otaru.gr.jp/otarupv/