It is news to Otaru citizen, company
Of Otaru tour guide map "more and yet more Otaru" English version distribution start news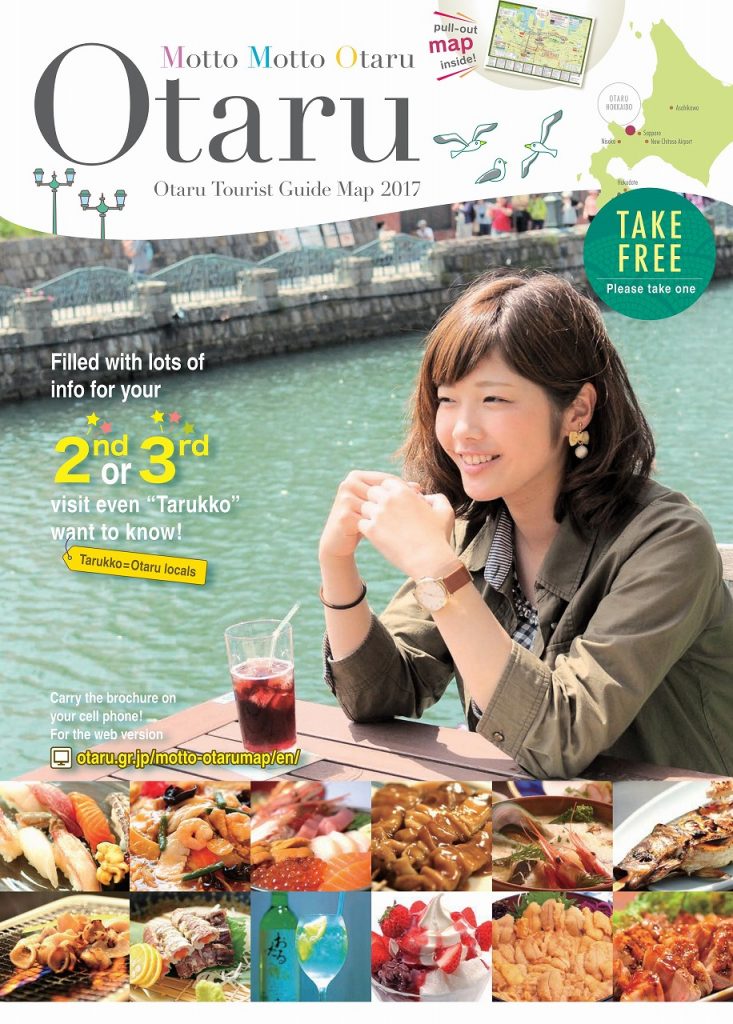 2017.06.01
In Otaru Tourism Association, Otaru tour guide map that sightseeing information of Otaru was gathered up to one in this April started distribution of "Otaru more and yet more", but starts distribution in Otaru tour guide map "Motto Motto Otaru" which translated the publication contents into English from production, June 1.
◆Name: Otaru Tourist Guide Map 2017 "Motto Motto Otaru"
■Specifications: All full color page 24 for A4
■The number of the issuance: Part 100000
■We can download from PDF data (16MB) this for digital.
・We can download from English site Motto Motto Otaru Download site.
・In production
Conventional English version tour guide map became only map of wide area in Otaru-shi, but produced with thought to want you to know sightseeing information of Otaru more even after in late years arriving at the field for foreign tourist who increased.
・Main distribution
Tourist information center, tourist facility, the accommodations, public transport in Otaru-shi