News from Tourism Association
It is guide of offer "safe information of Hokkaido trip" site in suspension information and disaster prevention information of public transport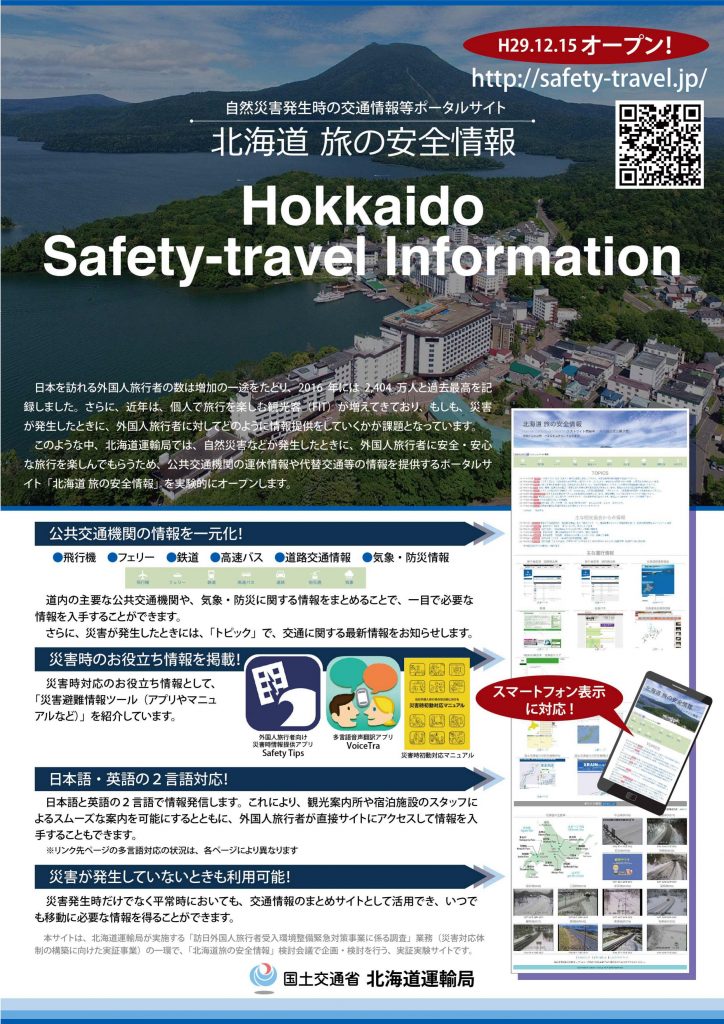 2017.12.28
Hokkaido Department of Transportation established the country in cooperation with all of related organizations to have and foreign tourist enjoy safe reliable trip.
★★★About "safe information of Hokkaido trip"★★★
[site URL] http://safety-travel.jp/
[characteristic]
・We publish information of main public transport in way or vehicle information, the weather, disaster prevention information in a lump.
・At the time of disaster occurrence, we will tell about the latest information about traffic in "topic".
・Support disaster; is helpful, and, as information, introduce "disaster refuge information tool" (application or manual).
・Japanese, 2 English language correspondence ※The situation of link page for multiple languages varies according to each page.
・We cope with smartphone indication.
・It can inflect at normal only at the time of disaster occurrence as summary site of traffic information.
Contact
If there is opinion, inquiry about this site,
Please contact from form as follows.
http://safety-travel.jp/inq/