It is news to Otaru citizen, company
Otaru tour guide map, 2017 version "more and yet more Otaru"
The contents were newly full of information, too, and cover was finished, too.
If there is this one book, you can enjoy sightseeing in Otaru.
Person who wants to know Otaru more and yet more
Otaru Station Tourist Information Center, international information (Canal Plaza)
In Asakusa Bridge Tourist Information Center, the staff guides heartily.
Please call out casually.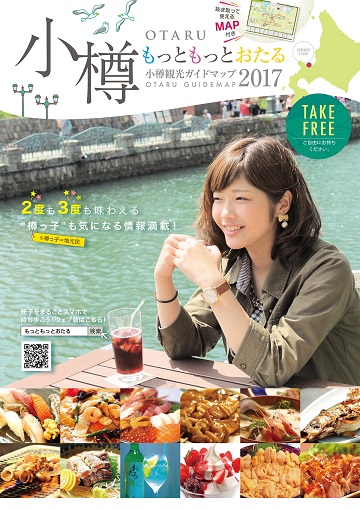 It is "Otaru HP Otaru tour guide map more and yet more"
Event, recommendated information (the first half year) of monthly event information ⇒ April (the middle) (the latter period)
Old blog "Otaru tourist information center staff blog" 1
Old blog "Otaru tourist information center staff blog" 2
           (staff Y
)